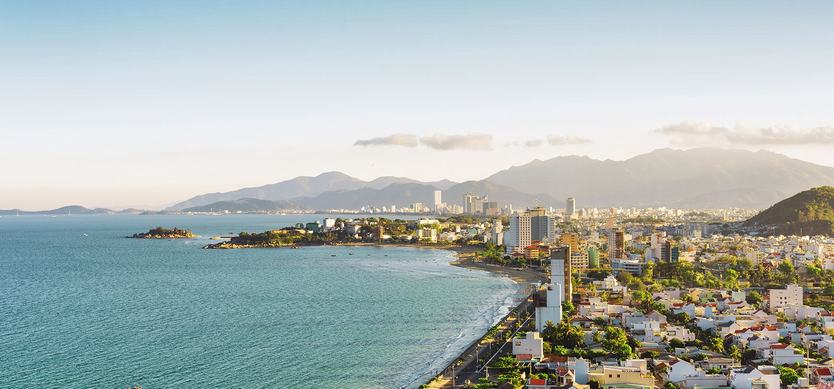 With the beautiful natural scenery, Nha Trang is considered as one of the most beautiful beaches in Vietnam and can be equal to Hawaii beach of America. Therefore, this place has become the famous tourist destination in Khanh Hoa provinces and attracts a lot of domestic and foreign visitors. If you are planning to travel to Nha Trang Island, the following is guides that help you have a perfect trip.
The best time to visit Nha Trang Island
With the temperate climate, two distinct seasons: the dry season and rainy season, tourists can travel to Nha Trang island at any time of the year. Visitors should go to Nha Trang from January to August. The best time to visit is in July, August, and early September. At this time, the weather is quite cool, dry and airy. Also, visitors should limit the travel time from September to December. It is the last month of the year which often has long heavy rains affecting your vacation. However, if you want to visit Nha Trang Island at this time to enjoy the slightly cold atmosphere, you should prepare the necessary items such as an umbrella or raincoat to prevent the sudden rain.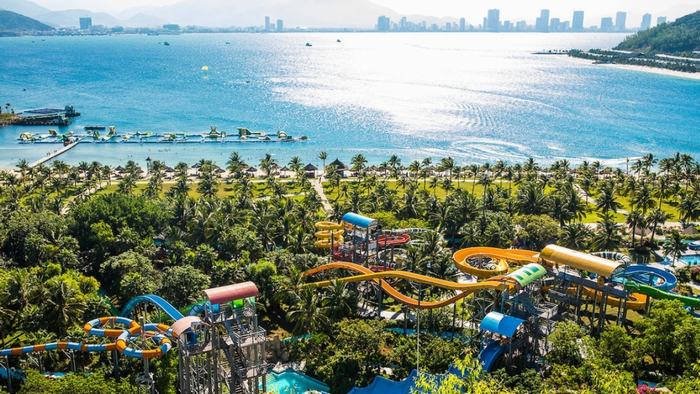 Vinpearl Nha Trang
How to get to Nha Trang island
There are many means of transportation to Nha Trang such as passenger cars, airplanes, and trains. You can freely choose vehicles depending on your financial ability and time off.
Passenger cars
From Hanoi: You can take the car to Nha Trang at My Dinh, Luong Yen bus station or Hoang Long car (024 39282828 - 058 3853345) for safety and low price. The Hoang Long ticket price is 710,000 VND/ person/ bed.
From Saigon: You can catch a lot of cars from Saigon to Nha Trang such as Hoang Long, Minh Dung (028 35115234 - 028 35190519), Lien-Hung (0913 478982 - 0913 478982); Tra Lan Vien (028 22001579 - 0933727474), Cuc Tung (058 2471999 - 028 35116863).
From Da Lat: Phuong Trang (028 38309309).
Trains
From Hanoi: Take the train SE1, SE3, SE5, SE7, TN1. When going back: SE2, SE4, SE6, SE8, TN2.
From Saigon: the train SN4 and SNT2. When going back: SNT3.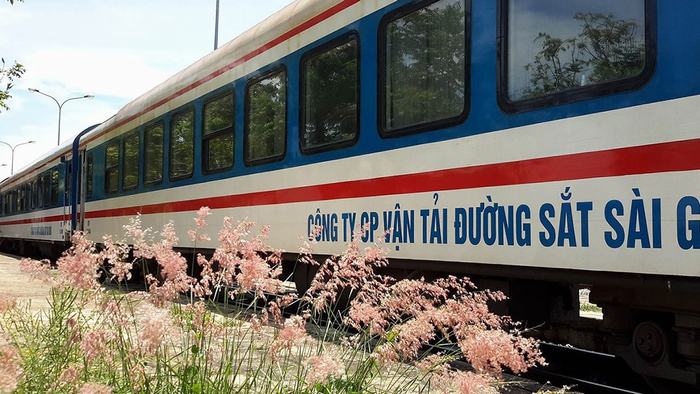 Train to Nha Trang from Saigon
Airplanes
You should choose the flight to Cam Ranh airport, then catch the taxi or bus from here to the city center of Nha Trang. In particular, some airlines such as Jetstar, Vietjester often have the discount program, so pay attention to hunt cheap tickets offline.
Transportation in Nha Trang island
Taxi: This is the choice of most visitors to Nha Trang. When choosing a taxi in Nha Trang, you should choose the prestigious car companies such as Mai Linh, Vinasun, Nha Trang, International, Agarwood.
Bus: Traveling around Nha Trang by bus is an interesting experience that you should try. The bus ticket is very cheap from 9,000 - 20,000 VND/ person.
Motorbikes: You can ask for rent with the price of 50,000 to 100,000 VND/ day. When renting motorcycles in Nha Trang, you have to fill up.
Cable cars: Compared to the above means, the cable car is the most expensive, but fastest because this is the cable car over Nha Trang Bay. Moreover, a cable car ticket will cover all the amusement parks in Vinpearl Land.
Boats: This is a means for you to visit the small and big islands in Nha Trang. When buying tickets, remember to buy a return ticket. Otherwise, you will have to stay there.
Where to stay in Nha Trang Island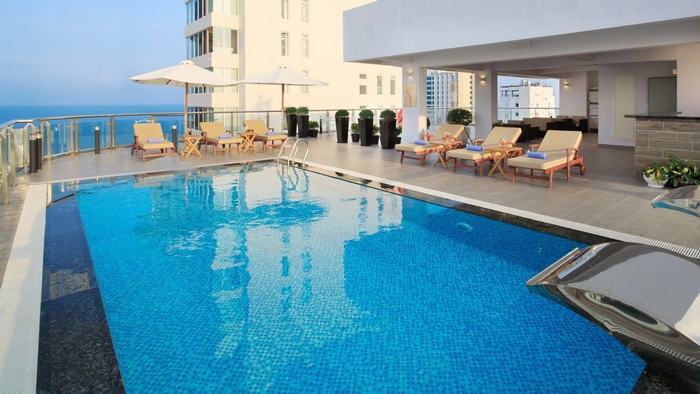 Hotels in Nha Trang
Being a famous tourist destination in Khanh Hoa, the service of the guesthouse and hotel here develops quite strongly. However, you should choose the hotels in Tran Phu Street, Nguyen Thien Thuat Street, Pham Van Dong Street, Binh Tan Bridge, Nha Trang University because of the reasonable price of about 150,000 VND to 170,000 VND/ room/ day.
Some famous tourist attractions in Nha Trang Island
Vinpearl Land
Located on Hon Tre Island, which owns the beautiful beach with crystal seawater, this is a "tropical paradise" with luxury hotels, leisure centers, and 4D cinema.
Hon Mun Island
Hon Mun Island is famous for its beautiful scenery. When you come here, you will admire the splendidly gorgeous coral ecosystems in the clear seawater which is considered as the most beautiful island and marine biodiversity in Vietnam by the World Wildlife Fund (WWF). Besides, you can experience many exciting activities such as snorkeling, coral reef watching, floating boat, etc.
Ninh Van Bay
Different from the hustle and bustle life in Nha Trang city, this is a peaceful, tranquil environment of Ninh Van Bay tourist area. This place is suitable for those who want to come here to rest and relax in the best Vietnam beach resorts. However, you can still take part in many activities, such as windsurfing, surfing or kayaking.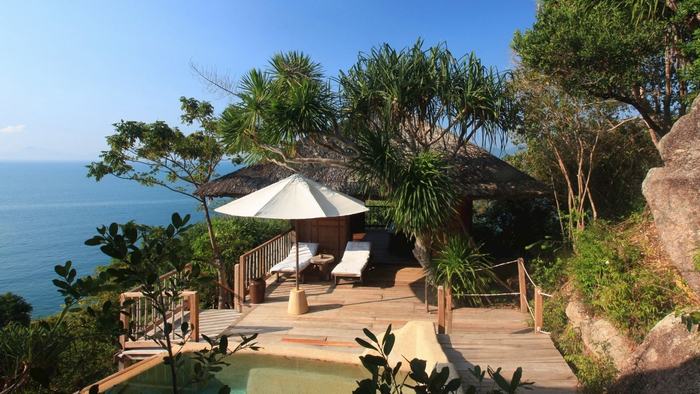 Six Senses Ninh Van Bay
Hon Tam Island
Being one of the most beautiful destinations in Nha Trang, Khanh Hoa, you cannot miss Hon Tam island. About 7km from Nha Trang city, Hon Tam Island is famous for its beautiful beaches and romantic natural scenery. Besides, when you come to the island, you will also discover a lot of interesting activities in the sea such as scuba diving and a glass-bottom boat.
Dam Market
Dam Market is the largest commercial center in Nha Trang with the unique and beautiful Vietnamese architecture. Here, there are many souvenirs and local products so you can buy as gifts for friends, relatives. It is also very meaningful.
Nha Trang is the ideal destination in Vietnam for those who both want to travel the sea and want to relax in resorts here on vacation. If you want to get more information about Central package tours Vietnam feel free to contact us via our website. Share it if it is useful to you. Have a great trip!