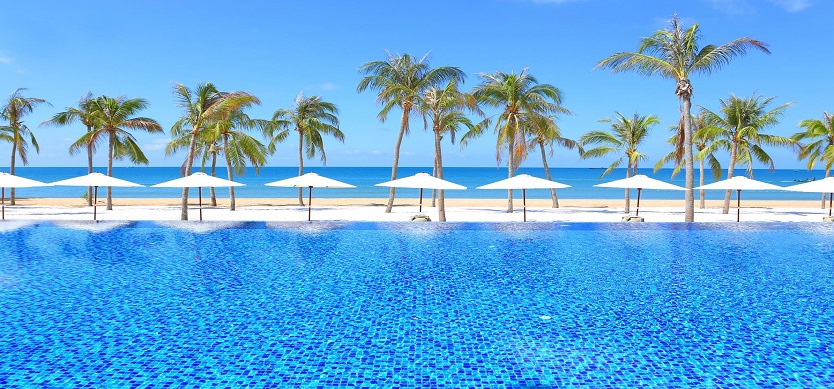 After Phu Quoc international airport came into operation, the number of tourists to Phu Quoc has increased dramatically. That proves that convenient transportation is the golden key to attract tourists.
However, there are some things you should consider before visiting Phu Quoc by plane.
So, today, I am going to show you how to fly to Phu Quoc and things you should know when traveling to Phu Quoc by plane.
Let's dive in it.
Travel to Phu Quoc by plane
This type of transportation is the most convenient because you only need to take a flight straight to Phu Quoc. Currently, domestic flights have direct flights to Phu Quoc from Hanoi, Hai Phong, Can Tho, Ho Chi Minh (Saigon). Most flights are still flying from Hanoi and Saigon (Ho Chi Minh).
From Hanoi, Hai Phong to Phu Quoc, it costs about 1.2-1.5 million VND/ way.
From Can Tho, Ho Chi Minh City to Phu Quoc, it costs about 400,000-800,000 VND / way.
From Danang to Phu Quoc, it costs about 600,000-1,000,000 VND/ way.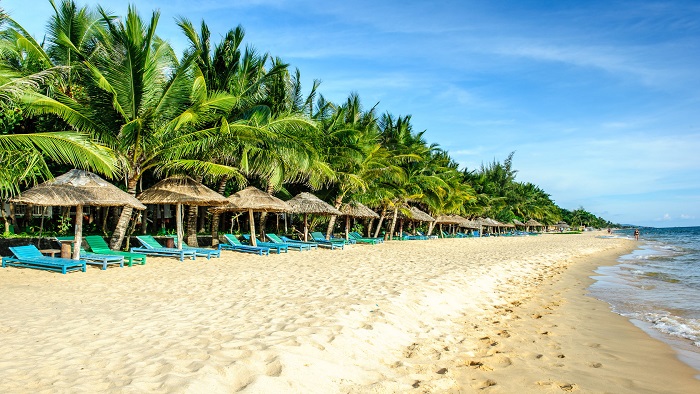 Phu Quoc
Choose airline and book ticket early
Currently, there are 3 airlines exploiting the flight to Phu Quoc including Vietnam Airlines, Vietjet, Jetstar. You should check the fare of each firm to compare and find the best price. After identifying the airline, based on the trip plan, you choose a flight time that is suitable for your schedule and have the opportunity to find cheap flight tickets if you make an early booking.
In case of booking through ticketing agencies or travel companies such as Vietnam group tour, you must also choose reputable units, which are defined as official agents of airlines to limit unnecessary risks.
If you get airplane sick due to flying, you should look for tickets with a head or mid-plane position. Due to the structure of the aircraft, if sitting on the last seats, the possibility of dizziness is higher. In addition, you should also ask about the type of aircraft to be used for the flight to ensure your health problems.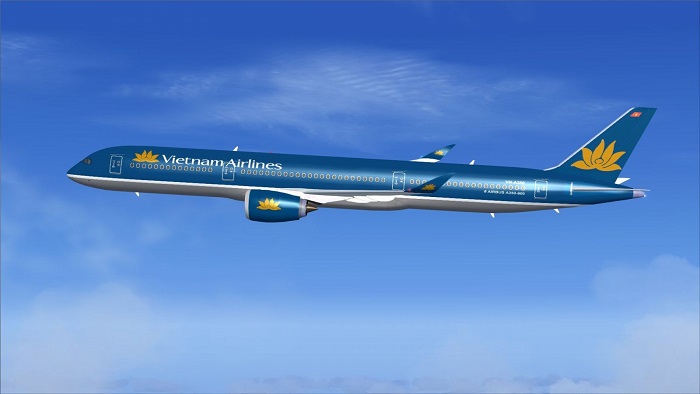 Fly to Phu Quoc
Hunting cheap airline tickets
With the presence of 3 airlines in Phu Quoc exploiting many flights every day, it is possible to hunt for cheap tickets. It is important that you know how to seize opportunities. Normally, when launching promotions, the company's websites will update the information, so everyone knows. However, with limited quantity and opening times, along with a large number of ticket hunters, you should be prepared with a powerful configuration computer and payment card as required to increase your buying ability to get a cheap ticket.
Besides, many experienced people also shared the way to get attractive tickets to make a trip to Phu Quoc by planes that is to register to become members on websites of airlines. When the airlines have a promotion, you will be one of the first to know the information.
Preparation
When moving by plane, besides knowing "Where is Phu Quoc island?", you should bring the necessary documents such as air tickets, identity cards, and other identification documents. Before leaving home, you must check carefully to avoid missing. At the same time, you should also be at the airport 1 hour before departure time.
Identify this as a relaxing tour, the clothes you wear on that need comfort, dynamism, ease of movement. Lightweight luggage is necessary for travel. In particular, Phu Quoc is famous for its beautiful beaches, so you should bring swimwear and accessories.
Be careful not to carry potentially damaging items like knives and scissors on the plane to avoid trouble in the security check at the airport.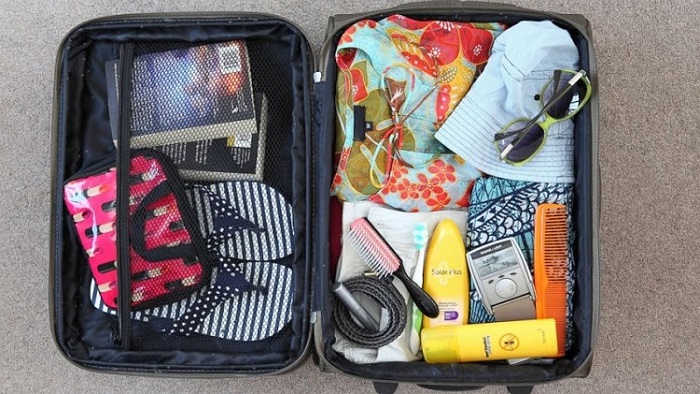 Luggage for Phu Quoc trip
Physical health
To make Phu Quoc trip by plane take place as desired, ensuring health while flying also plays an important role. Although the travel time to Phu Quoc is not long, you should eat well before boarding the plane so that you will not get tired or lose your energy. At the same time, to reduce discomfort such as muscle pain due to sitting for a long time, sometimes you should stretch your feet. Besides, in addition to sleeping, you can listen to music, watch movies, read books on the plane to relax.
When taking off or landing, your ears may be buzzing, you should swallow your saliva continuously, yawn or cover your nostrils and breath by your mouth. If you are stressed, take a deep breath to stay mentally alert. If you have high blood pressure, persistent sweating, quickly seek the help of a doctor on the flight.
Other considerations
When you get to the airport, look at the instructions on the electronic board/information board to know which line corresponds to your flight to get your luggage. In case you can't find your luggage, you should go to the loss declaration room or contact the airline to notify.
If the flight is delayed for some reason, you should also calmly wait to not affect the spirit in your trip to Phu Quoc.
Traveling by plane is more popular in the modern world. There is no reason not visiting Phu Quoc by plane. Our Vietnam combo tour also supplies the great policies for booking tour with an airplane ticket, contact us to get more detail. Thank you!