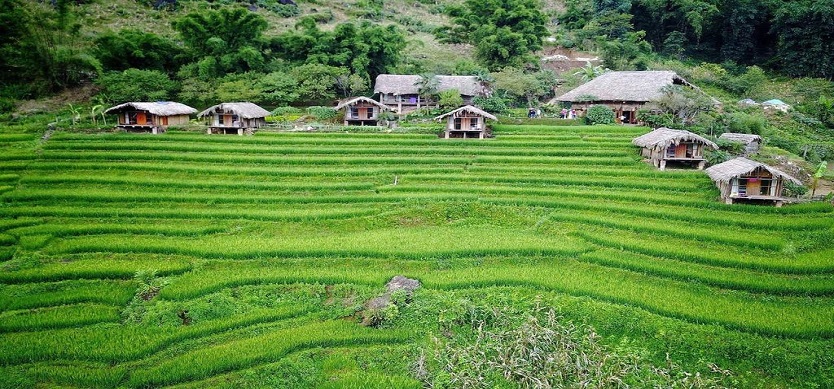 Many foreign tourists sent us an email that "Is Sapa different from other places in Vietnam?" and "Is it surreal as in pictures?" and so on.
So, by the travel experience I have collected for years working in Sapa tourism, today I am going to share with you the necessary things when traveling in Sapa.
Let's check the post below to get detail.
Overview of Sapa
Sapa is a town in Lao Cai province, Vietnam, this is a famous tourist destination from the beginning of the 20th century until now. Nature gives Sapa a picture of both romantic, majestic and immense landscape with the mountains, terraced fields.
Sapa's climate is cool all year round with unique indigenous imprints, in which the culture of two major ethnic minorities in Sapa, H'mong and Dao is the most unique. All these factors have created a special attraction for travelers who want to explore this land.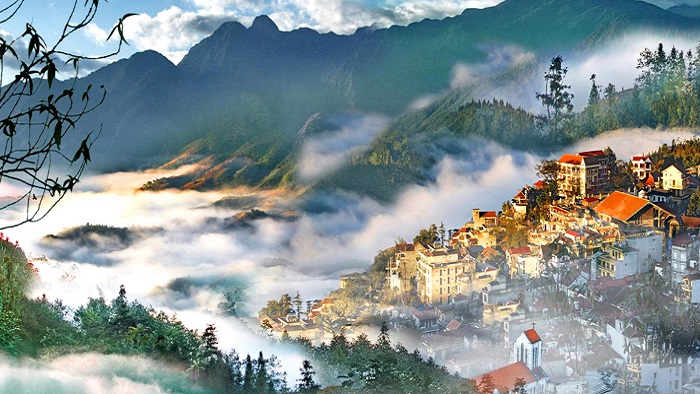 Sapa town
The best time to travel to Sapa
Coming to Sapa every season, there are interesting experiences that you can explore in this beautiful highland land.
- The appropriate time to Sapa is from September to November or from March to May. The weather at this time is stable, it is sunny and dry, the night is cold.
- From April to May is the water supplied season, local people lead the water to the terraced fields that make the terraced fields feel like the big mirror reflecting the sunlight.
- From September to October is the season of ripe rice. You should go from the middle to the end of September; at the end of October, many terraced fields have been harvested.
- December to February is very cold, the snow may appear. This is also the blooming season of cherry blossoms, azaleas.
Means of transportation
By passenger car
Passenger cars are one of the best ways to travel from Hanoi to Sapa, departing from My Dinh, Luong Yen or Gia Lam bus stations in Hanoi to Sapa for only 8-9 hours. Moving by passenger car, it has the advantage of saving time but in the rainy season it can be hindered by many bumpy passes from Lao Cai to Sapa. You can contact some transportation companies such as Sapa Express, Queen Café, Hung Thanh, Sao Viet.
By train
Trains run at 9 am or 10 pm in Hanoi to the next morning in Sapa tourist destination. For the type of seats, there are 2 types of hard sitting (about 150,000 VND/person) and soft sitting (about 280,000 VND/person). For the type of beds, a 6-person bed costs about 480,000 VND/person, a 4-person bed costs about 560,000 VND/person, and a 2-person high-class bed costs about 3,200,000 VND/person.
Accommodations in Sapa
Eco Palms House
Eco Palms House is really an ideal place for those who want to enjoy a peaceful trip, stay away from the busy, noisy and dusty pace of the city. Eco Palms House is located in Lao Chai village with views of Hoang Lien Son range and picturesque Muong Hoa valley.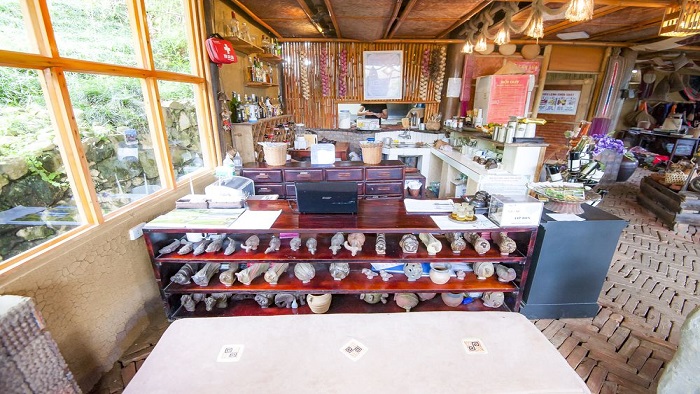 Eco Palms House
Sapa Clay House
Located at Ta Van village, Sapa Clay House is a wonderful resort. The rooms with bamboo and clay give the tourists a warm and comfortable atmosphere with a view overlooking the immense terraced fields, Hoang Lien Son mountain range and beautiful Muong Hoa valley.
Sapa Capsule Hotel
Located right in the prime location on So Than street - Sapa town center overlooking Mount Fansipan, the hotel is just a few minutes' walk from the Sapa stone church. The hotel is designed with special garden cocoon model, intertwined design with nature, this accommodation will give visitors an airy and comfortable space.
Sapa Stunning View Hotel
The hotel is located about 500 m away from the Sapa stone church, shopping center and restaurants, it is quite convenient to get to the beautiful places of Y Linh Ho, Lao Chai, Ta Van - Ban Ho.
The hotel has 19 rooms, each room is fully equipped with modern equipment to serve the needs of visitors to rest in the best way. At Sapa Stunning View hotel, guests can request for a bicycle/car rental service to explore the surrounding areas.
Should-not-miss tourist areas in Sapa
Fansipan peak
What's more wonderful when standing at a height of 3143 m, stretching your shoulders to breathe the fresh air, enjoying the feeling of touching the clouds and looking down the panorama of Sapa below. You can get the experience to easily conquer Fansipan peak thanks to the world's longest three-wire cable car system. Tickets for cable car 600.000 VND / round trip. Fansipan cable car has realized the dream of conquering "Indochina Roof" for tourists. If you want to conquer Fansipan peak by foot, it is possible to book a Sapa trekking tour with local guides.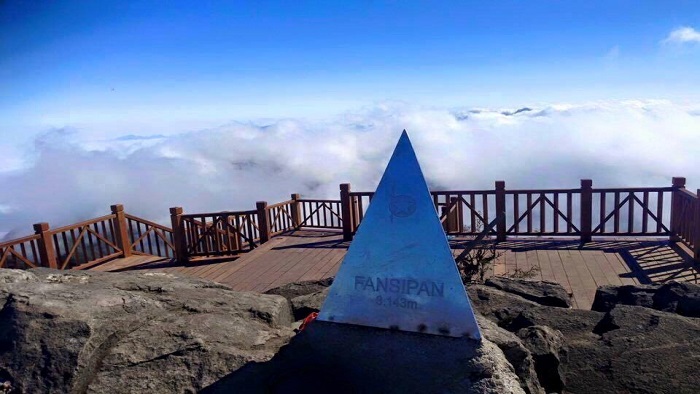 Fansipan peak
Ham Rong mountain
Ham Rong Mountain is located right in the center of Sapa town, with the price of VND 70,000/person. You can stay at the hotel near the Ham Rong tourist area to see the panoramic view of Sapa, Muong Hoa valley, Ta Phin village. On the climbing path, you will encounter many kinds of colorful flowers blooming.
Love waterfalls
Love Waterfall is about 12 km from the Sapa town center, located on the way to O Quy Ho mountain pass. Visiting one of the most beautiful falls in Sapa, you will not only feel excited when you take in the cool water but also hear the story of the legend of Love Waterfall.
Sapa Stone Church
Sapa stone church was built in 1895, this is considered an ancient building bearing the imprint of French architecture in Sapa. Through many ups and downs of time and history, the church still stands there like a symbol of Sapa.
Sapa is a famous tourist destination in northern Vietnam thanks to its beautiful landscapes and unique local culture. If you need any questions about Sapa or tour, don't hesitate to contact us via the Vietnam group tour. Thank you!