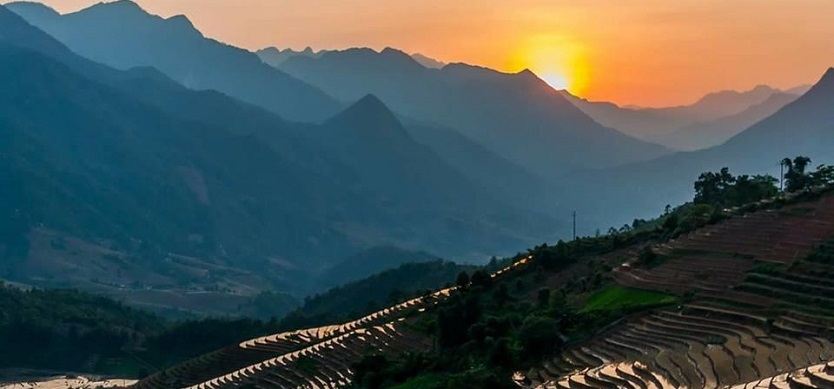 Although it is recommended the best time to visit Sapa is from March to August, a large number of tourists still come here in the winter.
So, what are tourists attracted in Sapa on the freezing days? Let's check out with us!
Wandering around Sapa
Visiting Sapa on a super cold mid-winter day, you will see the entire town drowning in the mist, the cloud and mist seem to wedge on your body and sneak in the layers of your clothing. The first stop you should visit is Sapa Ancient Stone Church, it is the oldest church in Sapa which was built by French from 1895.
After taking the beautiful photos in the Sapa Stone church, you can go to a restaurant near there to enjoy breakfast. Ordering a "thang co" dish to warm up your body before continuing your trip. However, if you don't know where it has delicious food in Sapa, you can book a Sapa walking tour from Hanoi.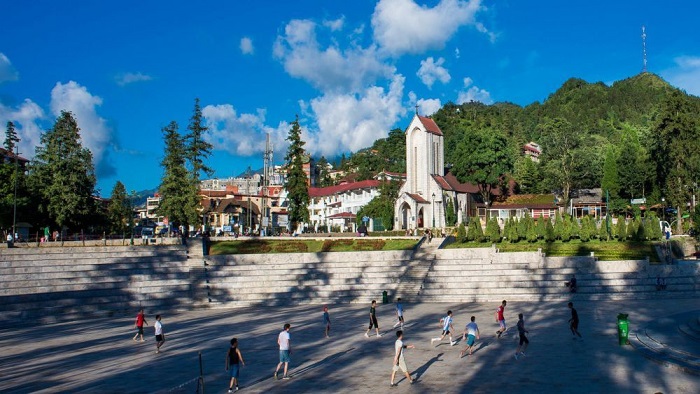 Sapa Stone Church from Center Quarter
There are so many interesting places in Sapa for you to play, so it will be okay if you stay here all a long week. The most famous ones are Sapa Market, Sapa Stone Church or Ham Rong Mountain, etc. Climbing to the top of Ham Rong Mountain, you will be able to see the winter-blooming flowers with many different colors which are so rare to see it anywhere.
Besides that, you can visit Cat Cat village-a tourism village of H'Mong ethnic, Silver waterfalls or Sapa ancient rock field. However, these destinations are so far from Sapa town that you should rent a car to travel. Be sure to wear warm enough because it is so cold, and you have to walk a lot. Sapa local people are so friendly, but in cases, you will have to pay if you want to take photos.
Bathing the Red Dao ethnic's leaves
After a long day of trekking, it is so good to treat yourself to a bath of Red Dao leaves in wooden baths. The reddish-brown bathwater is made from a hundred kinds of leaves. The water in the bathtub is kept at 30-37 degrees Celsius to be effective.
Soaking in the hot water and breathing in the scent of the herbs, you will find your body healthy and relaxed. However, It is easy to be drunk if you breathe it too much. So it is best to only bathe about 25-30 minutes. It costs 80,000 VND for one-time bathing.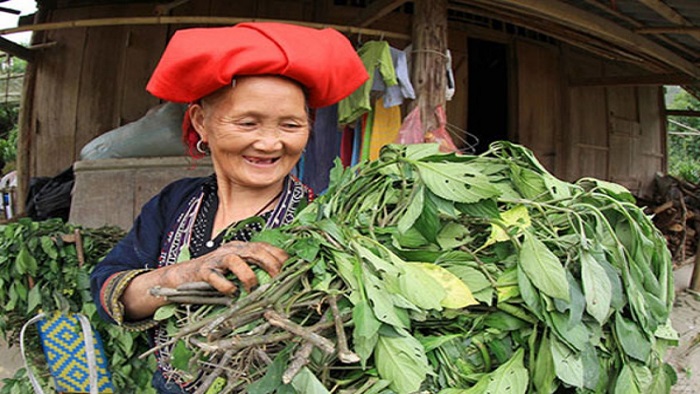 A Red Dao woman collects the herbs
Enjoying the grilled dishes
The grilled dish is considered the soul of Sapa. On a cold day in the Sapa winter night, it is nothing better to enjoy the hot grilled dishes. Warming up yourself by eating the grilled dishes and sipping the corn wine that is such an unforgettable thing in your Sapa trip.
The grilled dishes in Sapa are so diverse such as fried bacon, fried beef, fried fish, fried eggs, fried corn, etc. All of them are delicious and attractive. The cost is also very reasonable, it depends on how much you can eat so if you eat well, it costs more than 100,000 VND.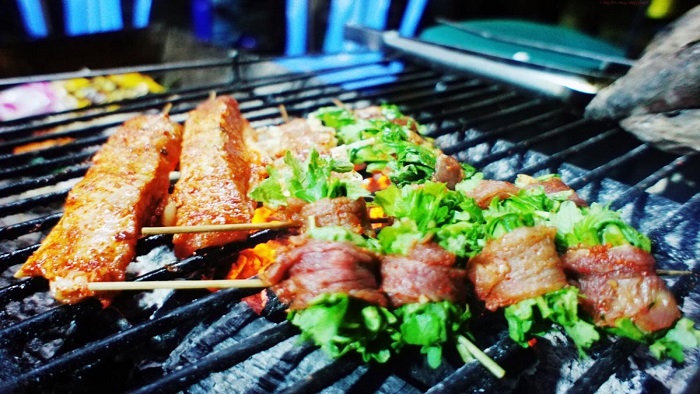 Grilled dishes
Eating salmon fish
Many tourists surprised when hearing salmon fish live in Sapa because salmon only live in cold regions like America, Europe, and other temperate countries. It is so true that the salmon fish live well in Sapa and it becomes one of the favorite dishes of many people when coming to Sapa. You can buy the fish right in the lake and then order the restaurant to make it to the delicious dishes such as grilled salmon or salad and the hot pot.
The salmon hotpot is always the most popular in the winter because it is hot and is eaten with Sapa vegetables. Sapa salmon is priced at 500,000 VND/kg, which is worth trying in Sapa.
Waiting for snow
Sapa is one of the rare places in Vietnam having snow in the winter. So many people go to Sapa in the coldest days to wait for the snow, the feeling of touching the white snowflakes or shaking a snow-covered leaf in a tropical country would certainly be an unforgettable experience in one's life. However things you should notice when traveling Sapa on the coldest days: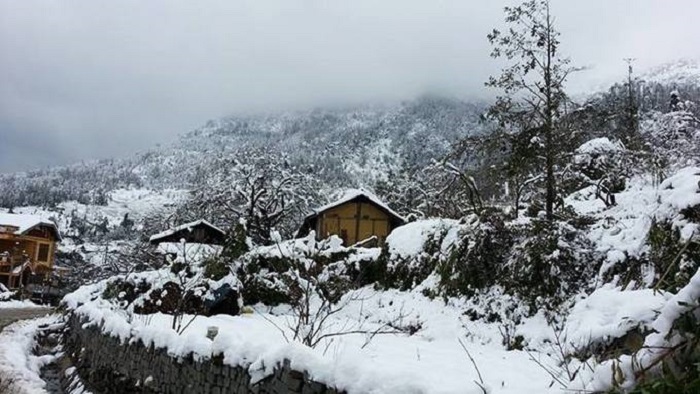 Snow falls in Sapa
You have to wear warm clothes, a scarf, and thick socks to avoid coldness when you stay in the snowfall for a long time.

The outer jacket should be waterproof and wind-resistant.

Warm shoes with good friction to prevent slipping.
Sapa is doing well in its mission to confirm where Vietnam is in the world's tourism map. The winter in Sapa has its own beauty and let's go to Sapa in the winter. We hope that this information will motivate you to come to this beautiful place. Come and have your own experience. Thank you!