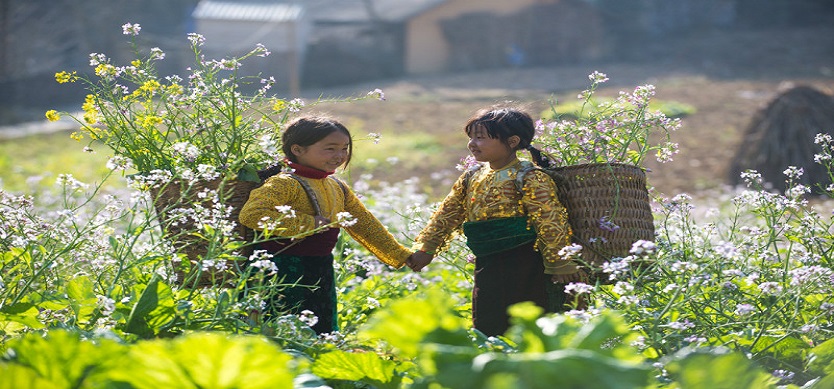 You want to have a journey to Vietnam, but you don't know the best time to go to Vietnam, where you can take the breathtaking picture of the landscape in this country, you do not want to be disappointed by the rainy weather or the scene is not as expected!
Then save this article, because we have recorded all the best time to visit all the most stunning tourist attractions in Vietnam, from north to south and the ideal time to visit them.
Vietnamese weather
Before going to abroad you had better search for information carefully about the destinations, especially, the climate. Vietnam is a sub-tropical country and what is the weather in Vietnam may be a tough question causing you a headache.
Vietnam`s Climate can be divided a tropical and a temperate zone. It is characterized by strong monsoon influences, has a considerable amount of sun, a high rate of rainfall, and high humidity that makes it sometimes feel quite uncomfortable. Regions located near the tropics and in the mountainous regions have a slightly cooler, more temperate climate.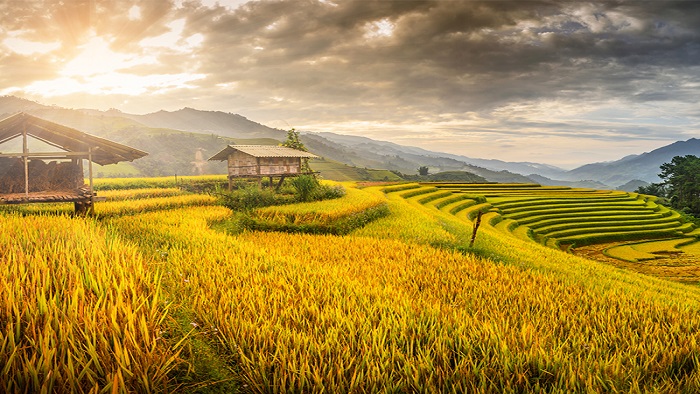 Weather and best time to visit Vietnam
The annual average temperature ranges from 22°C to 27°C year-round. There are almost no significant differences in temperature in the southern parts of Vietnam, while the northern regions can be quite cold in the winter. There are essentially four distinct seasons, which are most evident in the northern provinces.
There are two distinguishable seasons in the southern areas. The cold season occurs from November to April and the hot season from May to October. The northern parts of Vietnam have essentially four distinct seasons, it can be quite cool in the winter there, but very warm in summer.
Where to go in January
January is the first month of the year and is the time people prepare for Lunar New Year. At this month, the north is in winter and the south immerses in the dry season. If you want to travel this time you should go to the following places:
+ Ha Giang:
January in Ha Giang, plum blossom, and peach flowers are hatching, along with the low-temperature background (sometimes below 0 degrees C) so you can take a trip of admiring flowers and watching the snow falling at the same time.
+ Thai Binh
January is the rainy season in Thai Binh province. If you come to Thai Binh at this time, you will be witnessing the rice fields in Thai Binh glowing in the red sunset sky. Thai Binh is a tourist destination for the people who love nature rather than someone looking for luxury resorts.
+ Quy Nhon, Binh Dinh:
There are often cliffs (high mountains), which give a great view of the sea at the edge of the sea. In January, the sky is clear and deep blue. Glorious, heavenly light shines through the light wispy clouds. Not a sign of high waves, there is only continuous little waves rippling gently. The sand has a considerable amount of corals with a collection of many different multi-colored seashells. There is also a mass of seafood and, of course, it is surprisingly cheap, you just go straight to the beach, ask for some, process it yourself or have somebody to do it and enjoy. It is totally fresh.
Your destinations in February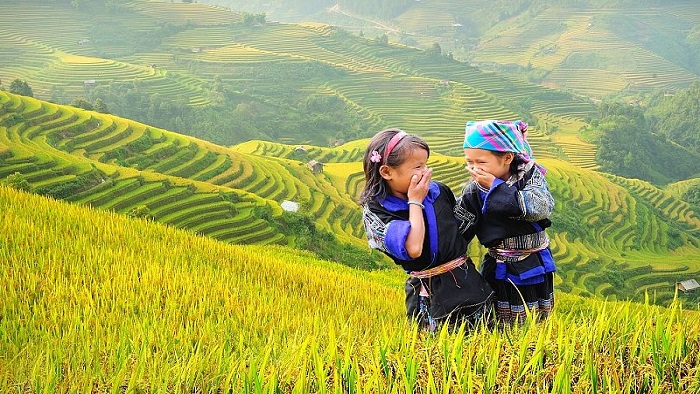 Weather and best time to visit Vietnam
February is also the time after the Lunar New Year with a lot of good places for you to choose:
+ Saigon:
In addition to the beautiful weather, February is also a time when you should travel to Saigon to attend the Festival of the full moon in lunar January and the Trung Nguyen Festival on the Saigon River.
+ Ninh Binh:
Ninh Binh is featured with Bai Dinh pagoda, Tam Coc Bich Dong and Trang An complex culture world heritage, all tourist attractions are very beautiful and attracts tourists in February. In this month, the number of tourists to Ninh Binh is very crowded so you will be much more difficult to choose the means to move to Ninh Binh. However, many people have now shifted to choosing Limousine to Ninh Binh to save time and enjoy comfort.
+ Tam Dao, Vinh Phuc:
You can go to Tam Dao, Vinh Phuc all year round, but if you want to see the best scenery with fog and clouds all over the way to Tam Dao, you should come here in February.
Sapa, Lao Cai:
Sapa is the most beautiful sight of watching snowfall in Vietnam. If you want to come and witness this scene, the most appropriate time is from December to February!
+ Moc Chau, Son La:
January and February every year is plum blossom season in Moc Chau, but in February the scenery is at its best thanks to the climate not too cold anymore so you can enjoy the sightseeing.
Where to travel in April
In April, you will be ecstatic with the following tourist attractions:
+ Sapa, Lao Cai:
April in Sapa is the season of transplanting young rice, the scene of thousand people busy covering the field with green is always impressive.
+ Ha Giang:
This time, if you come to Ha Giang, you will be attending Khau Vai Love market, one of the traditional cultural characteristics of ethnic people living here.
+ Phu Tho:
10/3 lunar calendar year or April 4 is the anniversary of Hung King Festival, you do not miss this opportunity to come to Phu Tho.
May - where to enjoy the taste of summer
May, the first month of summer in Vietnam with exciting beach trips, endless sea travels, the fragrant sweet fruit began to season.
+ Ha Long, Quang Ninh:
only a few people know that Halong, Quang Ninh is at it best in May. At this time the weather is not too hot, the sun is not too bright so it is suitable for you to bathe as well as visit the tourist sites such as Thien Cung cave, Con Dog, Con Cat ...
+ Cat Ba Island, Hai Phong:
Hai Phong and Quang Ninh are two places close together, so the weather and the atmosphere are quite similar. This is also a suitable time for you to travel and stay in Cat Ba island bungalow!
June time for the rainy season
In June, it was mid-summer and the beginning of the rainy season, so the demand for relaxing in resort also increased. This is also a great time to visit:
Thai Binh
Come to Hoa Binh in the summer, you can go to Mai Chau for relaxation, or to see the Hoa Binh hydroelectric dam is at the best time of the year. For further information, you can search for Mai Chau trek TripAdvisor to find the best suitable tour for you.
+ Da Nang:
The best time to travel to Da Nang is from June to August. At this time of the year, the temperature in Da Nang is very pleasant, you are able to bathe or find excitement in the entertainment complex ground. Da Nang beach is also very quiet and calm, not windy like after August.
October – a time of amazing adventures
Hagiang
Ha Giang buckwheat flower season Is at its best in mid-October to end of November. The spectacular landscape with endless buckwheat field and majestic mountain ranges will definitely impress you!
+ Con Dao, Vung Tau:
If you want to go to Con Dao, around October is the best time when the Con Dao beach is quite safe and secure.
+ Phu Quoc, Kien Giang:
Like Con Dao, if you like to go to Phu Quoc then you should go in October.
If you concern about when to visit Vietnam, please visit Vietnamgrouptour.com for further information. Share this article if it is helpful for you!