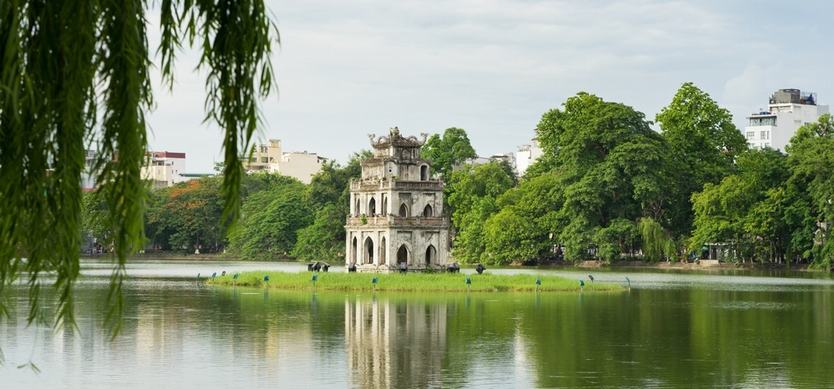 Vietnam, a masterpiece of Mother Nature, with a rich culture, breathtaking scenes and diverse cuisine is becoming a "hot destination" in Southeast Asia and around the world. A lot of famous Vietnam's attractions have appeared on the world tourist map such as Hanoi, Hoi An, Halong, Ninh Binh, etc.
If you are planning to visit this country and still consider where to visit in Vietnam, here are the top 10 of the most renowned Vietnam tourist destinations. It is based on reviews from two of the largest travel agencies: TripAdvisor and Lonely Planet.
Halong Bay
Located in the Gulf of Tonkin, Halong Bay with a total area of 1,553 sqm and the 120km coastline is home to 1,969 islands, most of which are limestone islands. Not only attracts by poetic beauty, stunning beaches, and majestic caves, Halong also gives travelers a sense of peace and plenty of interesting experiences like kayaking, night fishing, or swimming. Known as one of the most stunning bays in the world, Halong Bay was officially recognized by New Open World Organization as one of the seven new natural wonders of the world in March 2012.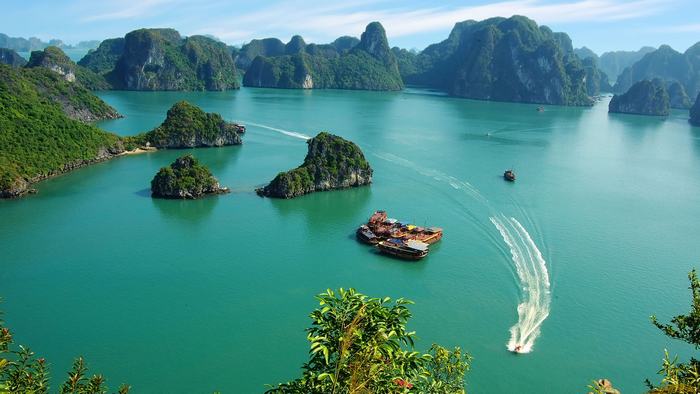 The stunning Halong Bay
Thien Mu Pagoda
Thien Mu or Linh Mu Pagoda is the ancient temple located on Ha Khe Hill, on the left bank of the Huong River, about 5km west of Hue city center. Official built in 1601, under the reign of Tien Nguyen Hoang, with natural beauty and large area, Thien Mu Pagoda was the most beautiful pagoda at that time. Undergone many changes, many ups, and downs of history, this magnificent pagoda always as a unique appeal to tourists from near and far.
Hoan Kiem Lake
Referring to where to visit in Vietnam, Hoan Kiem Lake is not a strange name. It is a natural freshwater lake in Hanoi with an area of about 12 hectares. The lake previously was known as Luc Thuy Lake, Thuy Quan Lake, Ta Vong or Huu Vong Lake; the name of Hoan Kiem Lake first appeared in the early 15th century which associated with the legend of King Le Thai To returned the magical sword to Golden Turtle God. Hoan Kiem Lake has long known as the symbol of the peace and one of the must-visit destinations during your city tour in Hanoi Vietnam.
Hoi An
Hoi An City is located on the northern bank of Thu Bon River, about 25km southeast of Da Nang and 50km northeast of Tam Ky City. In the 16th-17th century, Hoi An was known as "Faifoo," a trading center in Southeast Asia for Japanese, Chinese, Portuguese and Italian merchants, etc. Traveling to Hoi An, in addition to discovering architectural relics, intangible culture, folk arts, hoi a night market enjoying local dishes such as Cao Lau, Quang Noodle, "white rose" cake, etc. are also an exciting experience you have to enjoy.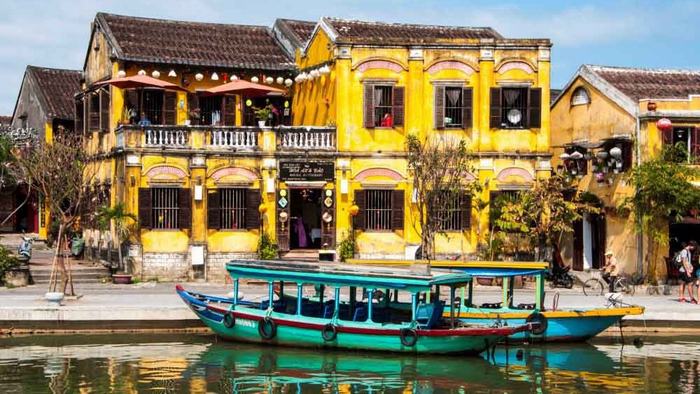 Hoi An Ancient Town
Phu Quoc
The island is also known as Ngoc Island, the largest island in Vietnam, also the largest island of an archipelago including 22 islands in the Gulf of Thailand. The total area of the island is 589.23 square kilometers. In 2008, Bai Dai in Phu Quoc was listed on the top 13 most pristine beaches in the world by Concierge.com. The island is not only famous for the breathtaking scenery but also a kind of fish sauce with a distinctive flavor that cannot be found anywhere else.
Sapa
Sapa is a highland town in northwestern Vietnam; with spectacular natural scenery, dramatic landscape, beautiful terraces, ethnic markets, and delicious cuisine, Sapa has "enchanted" most of the visitors traveling here. In 2009, Travel and Leisure Magazine (USA) also voted Sapa terraces as one of the seven most beautiful terrain fields in Asia and the world. Sapa is also the best place to take North Vietnam walking tours.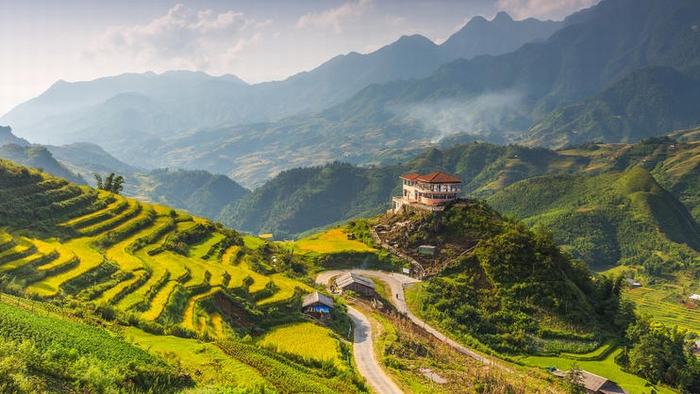 Sapa Vietnam
Mui Ne
If you still wonder about where to visit in Vietnam, Mui Ne is an ideal suggestion for you. Mui Ne owns an unspoiled coastline along with red dunes and fishing villages. It also attracts tourists by many historical and cultural relics, the most well-known of which are Cham Tower, Ong Pagoda, Thien Hau Pagoda, etc.
Mekong Delta
With a total area of 40,548.2 square kilometers, the Mekong Delta has a long coastline. The Mekong River is divided into many tributaries of rivers, canals, islands, and archipelagoes that are very suitable for developing eco-tourism. That's why it is one of the Southern Vietnam highlights for you.
Coming to the Mekong Delta, besides visiting fruit orchards, listening to "Don Ca Tai Tu" and enjoying local specialties, tourists also do not forget to visit the floating markets, a typical cultural characteristic of people in here.
Cu Chi Tunnels
It is a defensive system in the ground in Cu Chi district, about 70 km away from Ho Chi Minh City. It is a unique architectural site located deeply in the ground which is the place to live of Vietnamese people during the war. Cu Chi Tunnels have been recognized national historical relics of Vietnam.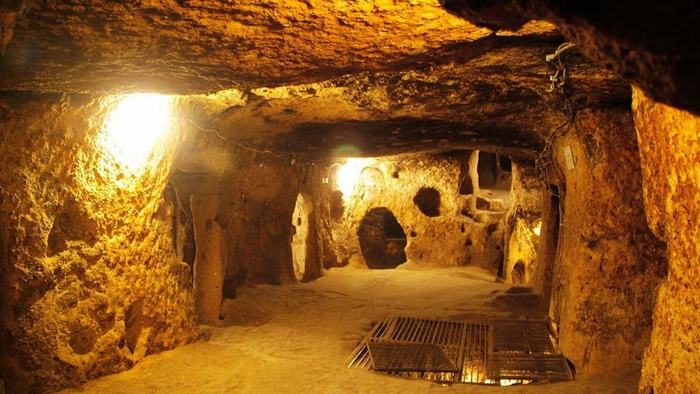 Cu Chi Tunnels
Nha Trang
Nha Trang is a coastal city, a political, economic, cultural and tourist center of Khanh Hoa Province. Dubbed the "Pearl of the East," Nha Trang not only owns a beautiful natural landscape with white sand beaches but also famous for its many ancient Cham temples, quiet museums in the heart of the city.
It is the list of the top 10 best places to visit in Vietnam. For more information about Vietnam tour groups, please visit our website. Feel free to contact us if you have any questions or suggestions. Thank you!