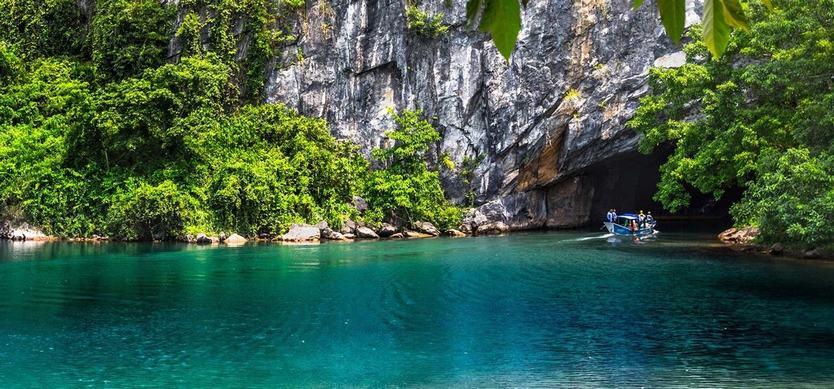 For those who love exploring new things and adventure travel, a trip to the national parks is not a bad suggestion. The following is the list of top 9 most beautiful Vietnam national parks that tourists should take a visit.
Nam Cat Tien National Park
Nam Cat Tien National Park, about 160 km from Ho Chi Minh City, is located in three provinces of Dong Nai, Lam Dong, and Binh Phuoc. If you are finding a destination where you can immerse in nature with rich flora and fauna, the park is the right place for you. To make your trip more memorable, according to our experience, you should hire a tent and stay overnight here. The price of renting a tent ranges from 80,000 – 200,000 VND/night.
Some exciting activities you can try at the Nam Cat Tien National Park: trekking, biking through the jungle, visiting Ben Cu, botanical garden, Bau Sau. Remember to wear long-sleeved clothing and bring a hat, flashlight, raincoats when visiting the park.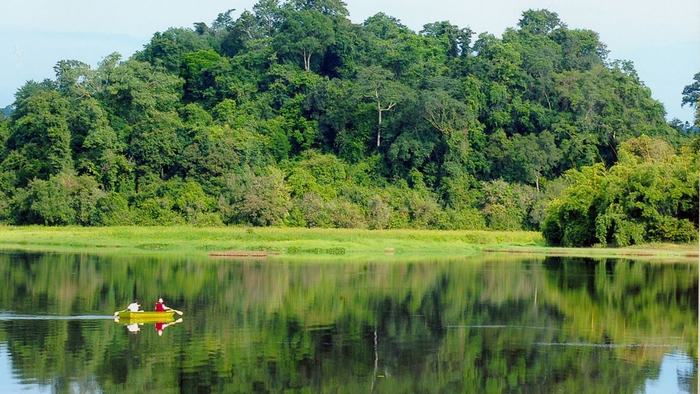 Nam Cat Tien National Park
Nui Chua National Park
Nui Chua National Park is situated in the northeast of Ninh Thuan Province. With an area of nearly 30,000 ha, Nui Chua has a dry forest ecosystem that hardly finds in Vietnam. Although the area has a very low annual rainfall, Treo Lake on the top of the mountain always has blue water all year round, and some large streams like Lo O, Dong Nha or Kien Kien never run out of water.
Nui Chua National Park is extremely suitable to go picnic. In the middle of the quiet, untouched space, you can feel free to swim in the cold water, admire the beautiful scenery, conquer the mountains or explore stunning caves. If you go to the park right time and have a little luck, you also have the chance to see sea turtles laying their eggs.
Bach Ma National Park
About 40km from Hue city, Bach Ma National Park is also one of the worth-visiting Vietnamese national parks, famous for its abundant natural resources and many rare animals. Those who love wild nature and peaceful atmosphere can take part in a Bach Ma National Park tour, Bach Ma looks like a sweet girl will be a great option. Not only has a rich fauna, but the park also impresses tourists with green vegetation and many beautiful flowers.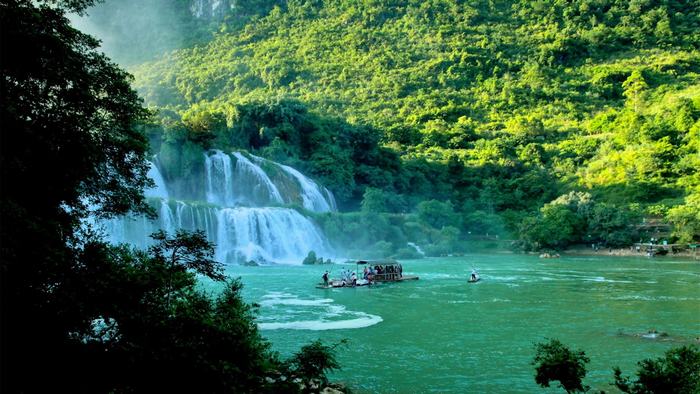 Bach Ma National Park
Cuc Phuong National Park
Cuc Phuong National Park, the first nature reserve in Vietnam, is located in three provinces of Ninh Binh, Hoa Binh, and Thanh Hoa. Due to the diverse ecosystems and stunning natural landscape, the park becomes a must-visit destination on Ninh Binh package tour of both domestic and foreign tourists. Visiting the Cuc Phuong National Park will be an excellent opportunity for you to see many rare animals with your own eyes, explore majestic caves like Son Cung, Pho Ma as well as learn about the typical cultural characteristics of ethnic minorities living in this area.
Ba Vi National Park
Not far away from Hanoi, Ba Vi National Park is an ideal place to take a 1-day tour from there. If the hustle and bustle of modern life make you feel tired, a trip to Ba Vi where you can enjoy the cool fresh air and wonderful natural scenery will help you recharge energy and spirit. With cool weather, the period from April to October is the best time to visit, go picnic or camping at the park. From the mid-November to early December is the blooming season of wild sunflowers so you also can go to the park at that time.
Ba Be National Park
Situated in Bac Kan Province, about 250km north of Hanoi, Ba Be National Park is one of the most beautiful Vietnamese national parks as well as an ideal eco-tourism site due to exotic scenery and biodiversity.
"Ao Tien" (Fairy Pond) is known as the best place to see at the park, which is associated with the legend of a hunter fascinated by the beautiful fairies bathing in the pond. Ao Tien – a small lake, nestled in the valley of primitive forests is home to many aquatic plants and animals, featuring the typical characteristics of Ba Be National Park. It is also the reason why it is so attractive to tourists.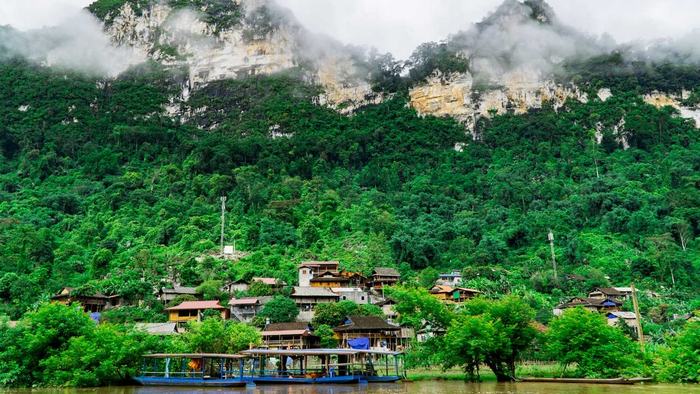 Ba Be National Park
Cat Ba National Park
Cat Ba National Park is a so familiar name on every cat ba tours Vietnam. With exotic natural landscape, majestic mountain ranges and a diverse ecosystem, the park is recognized as the world biosphere reserve by UNESCO. Experiencing Cat Ba National Park, tourists can participate in many exciting outdoor activities such as trekking, bird watching, observing the life of wild animals at night, swimming on pristine beach or fishing.
Tram Chim National Park
Tram Chim National Park, the home to the famous red-headed cranes, promises to bring a memorable trip in Western Vietnam. Visitors will have the chance to see this rare animal – red-headed crane and immerse in peaceful nature. From August to November is the peak season of Tram Chim National Park; visiting here, you also should not forget to try some delicious local specialties such as codfish grilled with lotus leaves or grilled cauldron.
Tram Chim National Park
Chu Yang Sin National Park
Chu Yang Sin National Park is located in two districts of Lak and Krong Bong of Dak Lak province, about 60 km east of Buon Ma Thuot city. If you want to find an attractive eco-tourism destination, this is a perfect choice.
Mountain biking, bird watching, or canoeing on the river and outdoor picnics are enjoyable experiences you should not miss in here.
If you concern more about Vietnam tours and travel guides, please visit our website. Hopefully, with our guides, you will have a perfect trip in Vietnam. Like and share if this post is useful for you. Thank you!