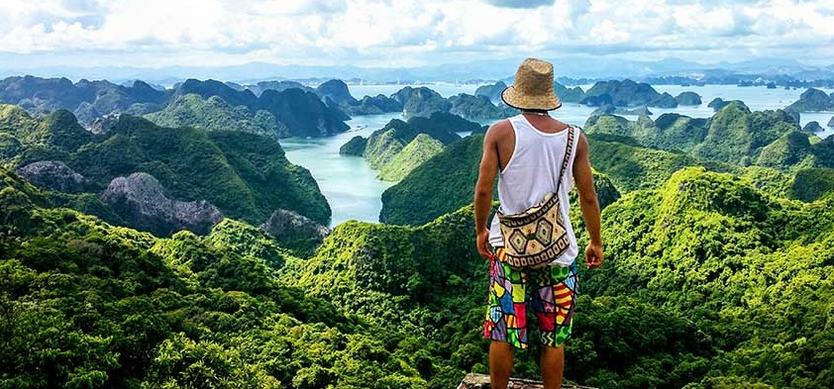 Known as a country with the breathtaking natural landscape, Vietnam is home to numerous national parks that are worth visiting.
Cat Ba National Park is one of the most famous national parks in Northern Vietnam. The diverse fauna and flora is the highlight of this destination.
What else makes Cat Ba National Park outstanding? What can you explore when coming there? Keep reading to dive in.
The brief look of Cat Ba National Park
Cat Ba National Park is situated in the administrative boundaries of 6 communes and one town including Gia Luan, Phu Long, Hien Hao, Xuan Cu, Tran Chau, Viet Hai, and Cat Ba town, about 45km away from Hai Phong city to the Southeast.
It is located in the limestone archipelago of hundreds of islands, stretching to form a bow and parallel to the Dong Trieu bow. The islands have a typical altitude of 100 - 150m above the sea level, of which the highest point is Cao Vong peak (331m).
Cat Ba has the tropical monsoon climate with a hot and humid summer (from May to October) and cold winter with little rain (from November to April next year. The average temperature on the island is 25-28 Degree Celsius.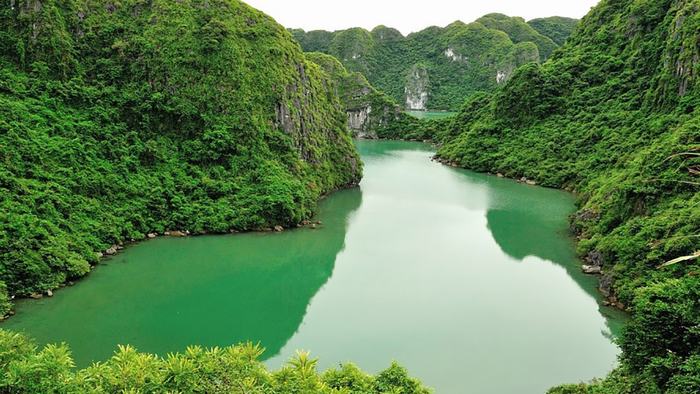 Cat Ba National Park
The biodiversity of Cat Ba National Park
Cat Ba archipelago stands out globally with tropical rainforests on limestone mountains, caves, mangroves, tidal flats, saltwater lakes, soft bottom plants, and massive coral reefs. There are lush tropical forests all year round including Cat Ba large island and 387 small islands, covered by tropical vegetation.
The habitat of the tidal flooded land covered by mangroves covers a total area of about 650 ha. Mangroves are valuable resources of tropical coastal regions. It is also home to many marine species and habitats of migratory birds.
The tidal flats around the island include sandy tidal flats, rocky tidal flats, and mudflats.
Cat Ba archipelago is also a high-biodiversity center of the world with global values graded by the International Union for Conservation of Nature (IUCN).
Typically, it has the presence of 3,860 species of terrestrial and marine plants and animals. One hundred thirty species have been identified as rare and precious species, included in Vietnam and the world red book, of which 76 species are in rare and valuable items of IUCN and 21 endemic species.
In particular, the Cat Ba langur (Trachypithecus poliocephalus) is endemic; now there is only one population with 63 individuals distributed only in Cat Ba. Cat Ba Langur along with several plants and animals ranked by IUCN at a hazardous level.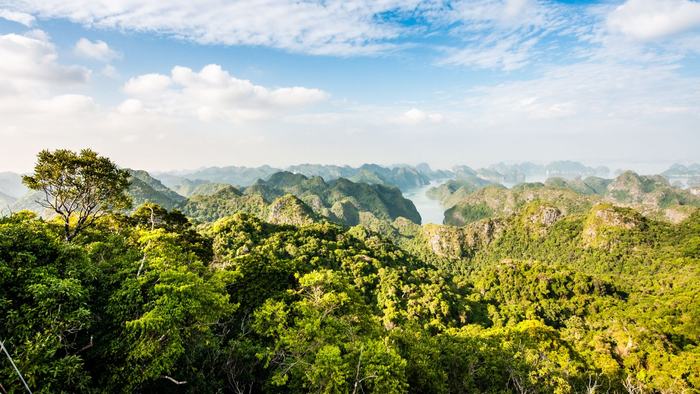 The lush nature in Cat Ba National Park
What to do in Cat Ba National Park
The best time of year to visit Cat Ba National Park is from April to October, when the weather in Cat Ba is lovely and pleasant, which is suitable for exciting climbing activities or exploring diverse natural ecosystems.
From the center of Cat Ba National Park, you can choose one of 5 routes to explore the flora and fauna resources of different forest types, depending on the means of transport and the places you want to visit. Some popular long routes with a visit time of 4-8 hours for walking and climbing activities include Ao Ech - Viet Hai route; May Bau- Quan Y Cave; Kim Giao - Me Con - Tung Di.
Short routes with a visit time of 2 to 3 hours for motorbikes, bicycles, cars and walking, climbing include Kim Giao Forest (this is the most exclusive tree species only available in Cat Ba) - Ngu Lam Peak, Environmental education; Trung Trang Cave - Uy Ban Cave.
In addition to forest ecotourism activities, you can also experience marine ecotourism such as sightseeing at Van Boi Bay, Lan Ha, Van Ta, Tra Bau, and Viet Hai... or kayaking to explore the limestone ecosystem, diving, fishing, swimming
In Cat Ba National Park, there are about 1313 species with 196 marine fish species, nearly 540 species of benthos, about 200 species of phytoplankton, 75 species of seaweed and 193 species of coral. This is a valuable property that nature has bestowed on Cat Ba National Park.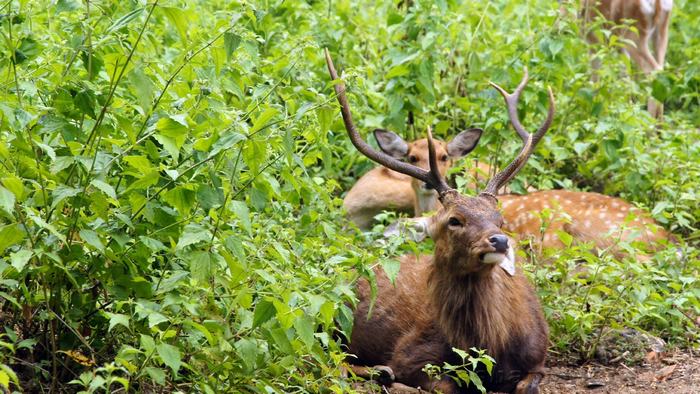 Cat Ba National Park
Choosing the type of marine ecotourism, don't forget to visit Frog Lake, with the picturesque landscape.
We hope that with the information we've shared, you will have a memorable trip when coming to Cat Ba National Park. If you concern more about Northern Packages please visit our website. Share this article with others if you find it helpful. Thank you!