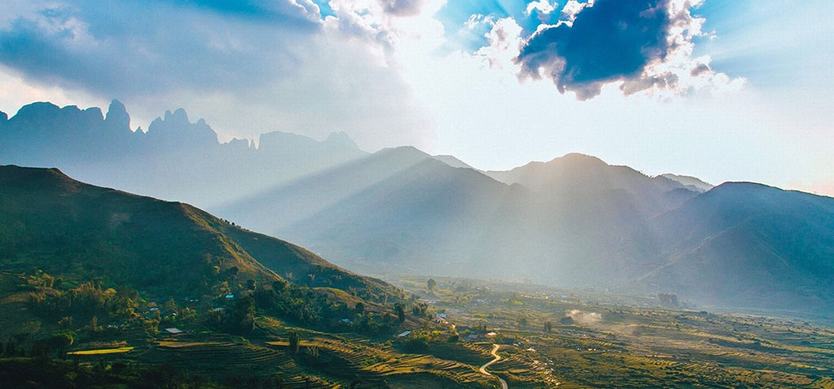 The name of Sapa in Vietnam map is a small delightful old mountainous town. In recent years, it becomes one of the exciting trekking destinations attracting many tourists. Many of Vietnam's ethnic minorities live here such as the Hmong, Dao, Giay, Pho Lu, and Tay that create a diverse regional cultural identity. So how to explore every corner of Sapa on a trip, tips here might be very helpful for you.
What to bring when traveling to Sapa?
If you are confusing about what to bring when traveling to Sapa, here are some guides you should notice. Sapa weather is changeable and unpredictable, so it is good to bring both T-shirt and thick clothing, of course, the raincoat is the must-bring thing that you have to put in your backpack.
Sapa road is quite rough and muddy, especially on rainy days. It is big trouble if you wear sports shoes in the Sapa trekking tour because you cannot move, the mud will easily stick in your shoes. So we recommend you to buy a pair of rubber boots. It is available in the Sapa local markets. It is proper preparation if you bring your water bottle. There is not much convenient store along the trekking way.
The flashlight is a friend who will guide you in the darkness or case that the sunlight is not enough in the forest, especially on the rainy days.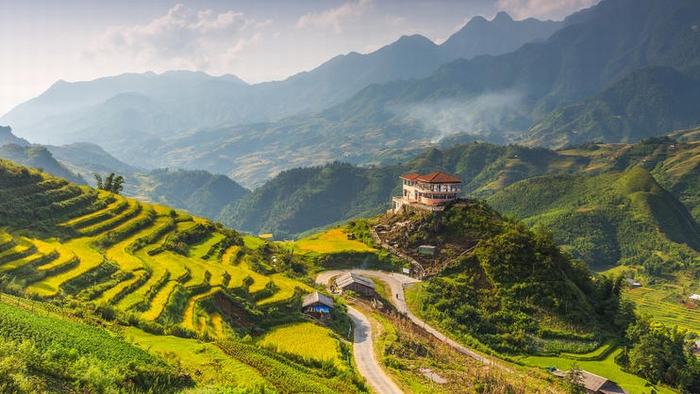 The peaceful scenery of Sapa
What to see in Sapa
Sapa is a must-visit place you shouldn't miss. So, how many places can tourists check-in in Sapa? Let's check out with us!
Cat Cat village
Cat Cat village is a small village of H'Mong ethnic located in the north of Sapa town. When you go to Sapa, you have to visit Cat Cat village; there you have the chances to witness the rustic but unique beauty of H'Mong stilt houses. It is good to buy H'Mong goods like dried meat, silver carvings, essential oils as a gift for relatives and friends.
There are waterfalls and rice mortar by water in the village. The streams in the village are so fresh that you can see fish swimming in the water. It is okay to stay overnight in Cat Cat village because the service of homestay in Sapa is available in this village.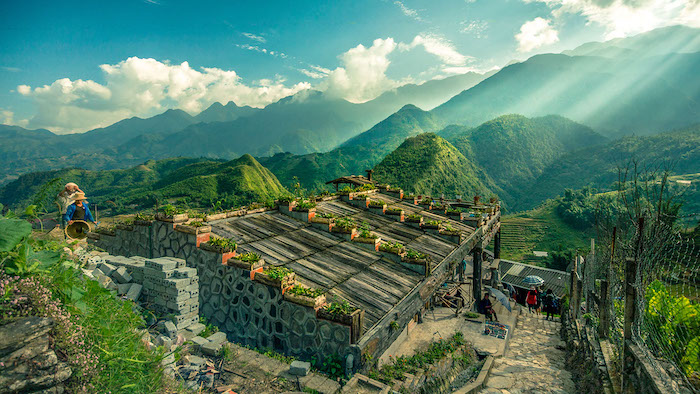 Cat Cat Village
Sapa Stone Church
Located in the center of Sapa town, Sapa Stone Church is one of three intact ancient French architectures in this town. Two other French structures are Hoang Lien Hotel and the headquarters of Sapa Tourism Information Center; they create a harmonious architectural triangle where you can take many beautiful vintage photos. Sapa Stone Church has become a must-visit destination in Sapa town.
Ham Rong mountain
Ham Rong Mountain is a few walking minutes from Sapa ancient stone church. This place is very famous for the most beautiful garden in Sapa. When you climb up the mountain, you will see the whole Sapa town hiding in the mist. Going there, you have a chance to witness a hundred types of flowers and herbs, especially the forest orchid flowers. So it is very suitable for taking beautiful pictures.
Sapa Ancient Rock Field
It is located in two communes Ta Van and Hao Thao of Sapa district. It is the most mysterious destination that you have to visit. There are a hundred stones carved the strange words and signs that no one can explain. These mysteries always attract tourist's curiosity and urge them coming back to find the answer.
Love Waterfall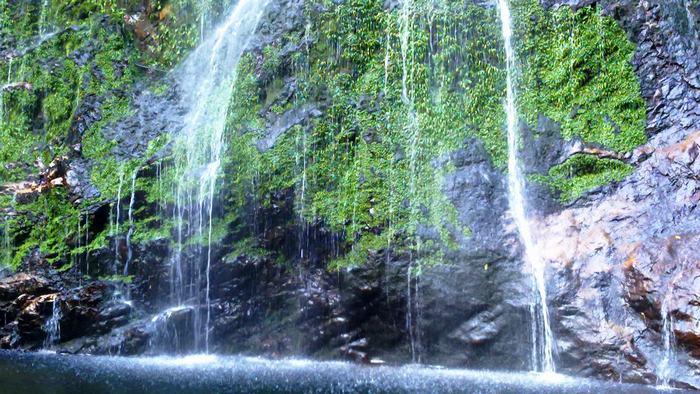 Love Waterfall
Love Waterfall is famous for not only its natural beauty but also the tale people romance in it. Local people said that this waterfall is the proof of the loyal love of a young couple. They love each other, but they belong to very different social classes. So they decided to end up their lives to be together forever. If you do not visit Love Waterfall when coming to Sapa, it is regrettable.
Love Waterfall is a beautiful waterfall in San Tu Ho commune; it is about 14 km from the center of Sa Pa town to the southwest.
What to do in Sapa?
Many exciting activities are waiting for you in Sapa. Below are four things you have to do when traveling to Sapa.
Fansipan trekking
Fansipan is known as "the Roof of Indochina" located in the height of 3143m above the sea level. Although Fansipan is not too high, this place is an excellent choice for those who are eager to conquer high peaks and test their limit.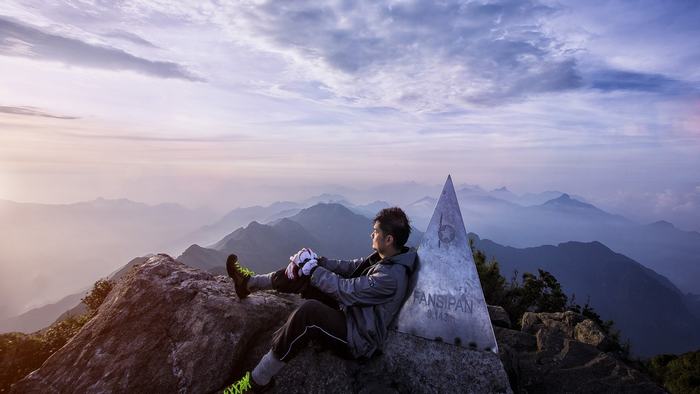 Conquer Fansipan peak
Take a ride to Muong Hoa village
Muong Hoa Valley is a stunning stretch of land lying on the back of Hoang Lien Son mountain range. Many green rice terraced fields are spreading to the horizon and scattering in different minority group's villages. What is more enjoyable when taking a ride to witness the infinite green color of mountain and forests.
Visit Muong Khuong market
Muong Khuong is a district of Lao Cai province; it is 50 km from Lao Cai and 90 km from Sapa. This market is only opened at the weekend, and this is the biggest market of Muong Khuong district. Visiting the market, you will have a great chance to learn the entirely traditional culture and lifestyles of ethnic minorities.
Visiting Sapa food court
There is a Sapa food court next to Sapa central square, opposite to Sapa stone church. It is considered one of the most famous night markets in Vietnam; people come here to trade, hang around and enjoy the street foods with many grilled dishes like the grilled egg, grilled heart, and stomach, grilled chicken, etc.
Visiting Sapa food court, you cannot miss the other local food such as "lam" rice cooked in bamboo tubes, "tao meo" wine, "ban pho" corn wine, grilled stream fish, salmon, etc.
Visiting group tour to Vietnam to know more about Vietnam destinations. Don't have any hesitation, let's take your backpack and come to Vietnam right now. We are here waiting for you. If you have any questions, please contact us. Thank you!