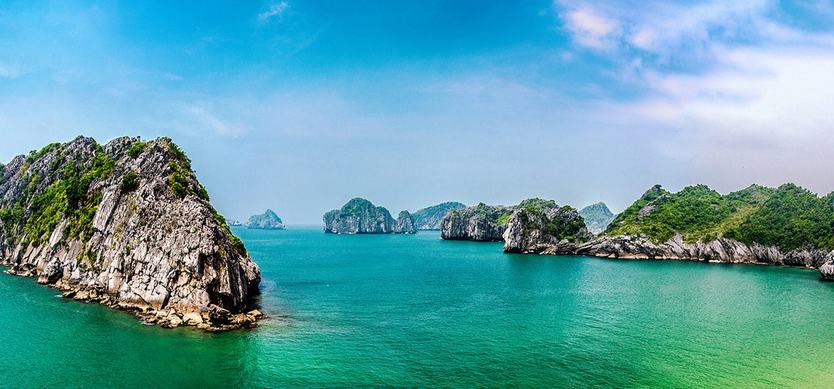 The archipelago is a group of 367 islands, including Cat Ba Island, in the southern part of Halong Bay off the coast of Hai Phong and located about 30 km from Hai Phong city center as well as about 25 km. Furthermore, administratively, the islands belong to Cat Hai island district, Hai Phong city. It has been recognized by UNESCO as a biosphere reserve in the world.
Cat Ba is a beautiful and romantic island, located at an average elevation of 70m above sea level (varies between 0-331m). On the island, there are Cat Ba townships in the southeast and overlooking Lan Ha Bay) and six communes including Gia Luan, Hien Hao, Phu Long, Tran Chau, Viet Hai, and Xuan Dam. Furthermore, residents are mainly Kinh people. The place is also interesting activities which attracted a lot of tourists.
Transferring from land to Cat Ba island
From Halong
Tuan Chau- Cat Ba ( Gia Luan pier)
Tuan Chau - Cat Ba ferry route is one of the fastest moving means for tourists traveling from Ha Long to Cat Ba island, which is a bridge linking the two famous coastal cities of Vietnam including Ha Long (Quang Ninh) and Cat Ba (Hai Phong). The ferry route has facilitated the development of tourism in both areas, which is a useful means for visitors on the island to visit.
Halong- Cat Ba (Beo pier)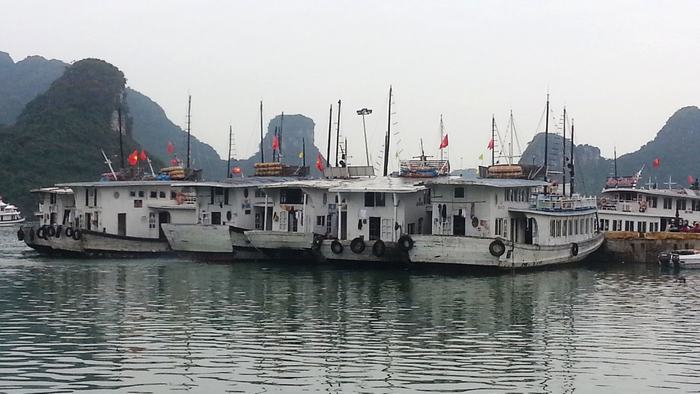 Boat to Cat Ba Island
From Hai Phong
Ben Binh route (Hai Phong) - Cat Ba
Dinh Vu (Hai Phong) - Cai Vieng (Cat Ba)
The new highway Hai Phong – Cat Ba will help you save a lot of time for traveling.
The longest river crossing in Southeast Asia (5.44km long) belongs to Tan Vu-Lach Huyen road project officially put into use (14th May 2017). Besides that, Tan Vu-Lach Huyen bridge will help transportation to Cat Hai island only about 5 minutes instead of waiting for ferry several hours as before. It is also an opportunity to develop tourism Cat Ba to attract tourists to Cat Ba.
Some famous beaches and other destinations in Cat Ba
There are three famous beaches on Cat Ba island. The common point of all three is not too wide but surrounded by green mountains, calm waves, clear water, and little wind. Furthermore, the most interesting are the three "brothers" are connected by a small wooden bridge along the mountainside and incredibly poetic.
Cat Co beaches (1, 2, 3)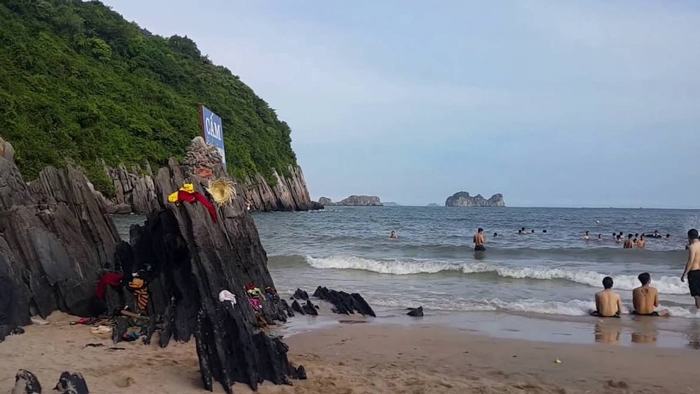 Cat Co Beach
Tourists can enjoy the bustling atmosphere and can join the crowd at Cat Co 1 beach. The water of the beach is fine sand which should be many people love. If you can find a quiet space, you can go along the Cat Tien Bridge to Cat Co 2 beach because this beach is narrower and quite deserted. If you want to try swimming and wading deep in the sea, Cat Co beach 3 is the right choice. The water here is deep and green, strong waves and surrounded by majestic mountains. Moreover, three beaches are also famous for travel services so that tourists can enjoy beautiful and attractive resorts located nearby the beach.
Monkey Island (Cat Dua beach)
Monkey Island is a small island located far Cat Ba town 2 km. The beach is about 1 km long, located on Monkey Island, the beach called Cat Pineapple. It is a beautiful beach in Lan Ha Bay. When visiting the beach, new visitors have the real feeling of swimming in the bay because the water here is clear and clean.
To reach the Monkey Island, tourists sail from Beo pier, about 2 km from Cat Ba town. In fact, in Monkey Island there is a smaller beach which is called Pineapple Cat 2. This beach is mainly for high-class tourists including Vietnamese and international guests. There is a Resort - Monkey Island Resort with traditional houses (pictures, bamboo, leaves). If you do not want to be noisy, then this is the ideal destination of Cat Ba island.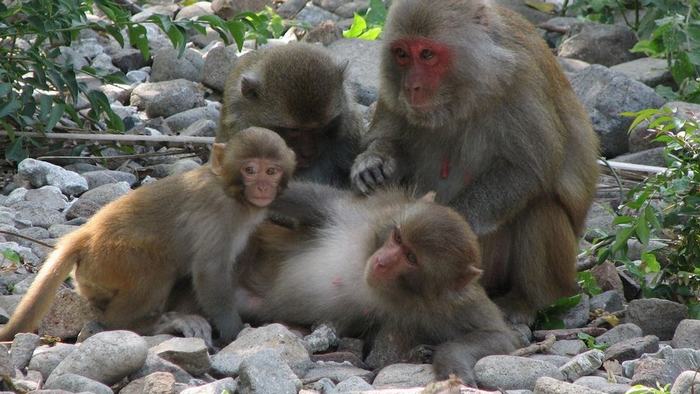 Monkey Island
Tung Thu beach
It is a beach that is being invested and put into use. The beach here is calmer than the Cat Co beach. Tung Thu beach is about 2 km away from Cat Ba town.
Cat Ba National Park
Cat Ba national park was established on March 31, 1986, under Decision No. 79 / CP of the Council of Ministers of Vietnam (now the Government). The national park consists of marine ecosystems, terrestrial forest ecosystems, and mangrove ecosystems. Cat Ba National Park lies 30 nautical miles east of Hai Phong city center.
Also, Cat Ba National Park has covered an area of 26,240 ha, including 17,040 ha of land and 9,200 ha of the sea surface. It is where the convergence of different ecosystems including mangrove ecosystems, forest ecosystems on limestone mountains, marine ecosystems with coral reefs.
Moreover, the National Park also has wide variety of flora and fauna including 2,320 species of flora and fauna, of which 282 species live in the forest, 538 species of marine life, 196 species of marine fish, 771 species of terrestrial plants, 23 species mangrove species, 75 species of seaweed, 177 species of coral and so on.
On the main island, there is a lush rainforest all year round. It is a primeval forest and one of the largest national parks in Vietnam (Cat Ba National Park). The protected area is 15,200 ha, including 9,800 ha and 4,200 ha of the sea. Cat Ba is a national park since 23 May 1983.
We hope that after reading this post, you can understand more about Cat Ba Island and make your combo tours to Vietnam unforgettable. If you have any questions, do not hesitate to contact us. Share this article with others if you find it helpful. Thank you!