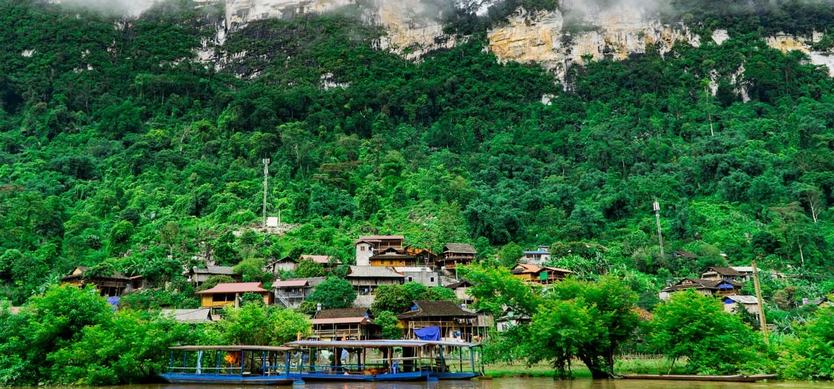 Located in Ba Be District, Bac Kan Province, about 250 kilometers to the North of Hanoi, Ba Be National Park is ideal ecotourism with fantastic scenery and biodiversity that is suitable for combo tours to Vietnam. Ba Be National Park was recognized as the ASEAN's natural heritage in 2004.
The best time to visit Ba Be National Park
Ba Be ecotourism area is an excellent combination of mountain, forest, and river, so the weather here is cool all year-round. Therefore, you can visit here in any seasons of the year.
The best time to come here is in summer. You only need three days to visit all destinations in Ba Be National Park.
How to get there
The most convenient transport to travel from Hanoi is by the coach. You can take the coach at My Dinh station. The ticket cost ranges from 120 thousand dongs to 150 thousand dongs.
If you travel by your private car, you move to route 3 through Thai Nguyen province.
When you get there, you can rent a boat to go around the lake. If you travel with a group of people, you should rent a big boat. Or you should rent a dugout canoe if there are few people.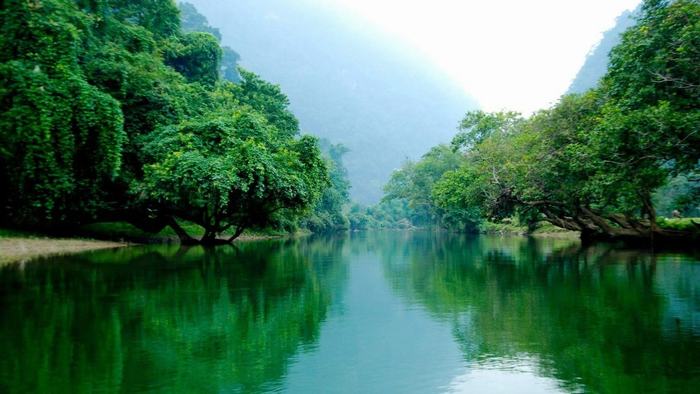 Ba Be Lake
You can explore Ba Be Lake from Na Hang, Tuyen Quang by boat.
Where to stay Ba Be National Park
There are not many hotels and homestays in Bac Kan, so you should book a room in advance. You can book online on websites such as agoda.com or booking.com. These websites usually offer a discount so that you can save money for your trip.
Homestays in Ba Be National Park
Ba Be Lake View Homestay (Pac Ngoi village, Ba Be)
Built on pillars, Ba Be Lake View Homestay has a great view of Ba Be lake. The homestay offers restaurant and free Wi-fi. Each chalet has a fan, bet nets, and bathroom.
Mr. Linh's Homestay (Coc Toc, Nam Mau commune, Ba Be).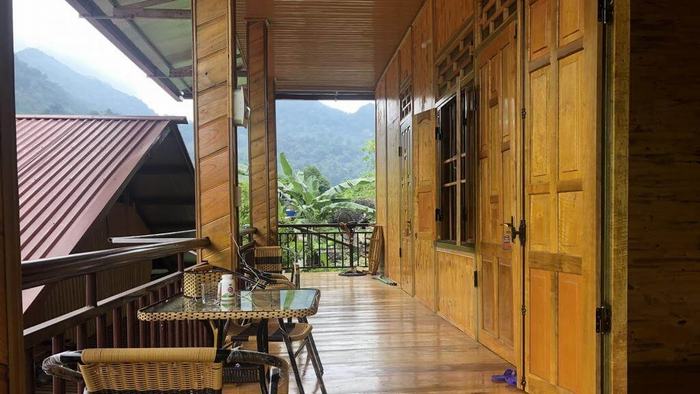 Ba Be Lake View Homestay
Hotels in Ba Be National Park
Bac Kan Hotel (8B, Duc Xuan, Bac Kan)
Located in the heart of Bac Kan City, Bac Kan Hotel is one of the best hotels in this area. This hotel offers 86 rooms with the best services including water heater, air-conditioner, and TV, spa.
Huong Son Hotel (Cau River, Bac Kan)
The hotel offers 40 rooms. Each room has the bathroom with water heater, TV, free Wifi & Internet, and laundry service. The restaurant serves fresh seafood in a cozy atmosphere.
Attractions in Ba Be National Park
Ba Be Lake
Situated in Ba Be National Park, Ba Be Lake is one of the 20 largest natural freshwater lakes in the world.
Ba Be Lake means three pools. From above, Ba Be Lake is nestled among the rocky mountains, the pristine beauty of the lake by rich and diverse forest resources. Ba Be Lake is beautiful in the peaceful scene, the vast green of the forest ecosystem and the exceptional cultural characteristics of the ethnic people here.
Ba Be Lake with its steep limestone cliffs is associated with the fairy tale of Ba Goa Island (Pia Gai Mai), describing the events of nature to create Ba Be Lake. Hua Ma Cave is also called the hang cave with many extraordinary stalactites looking like flowers. Hua Ma cave is also associated with folk tales of heroes.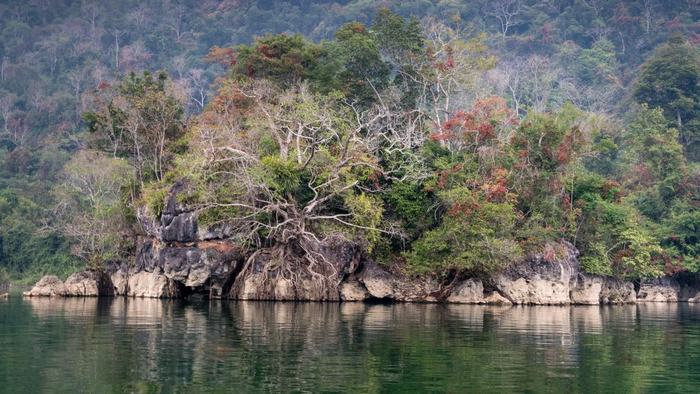 Ba Be Lake
To visit around Ba Be Lake, you should rent a boat. The price ranges from 250 thousand dongs to 300 thousand dongs.
Puong Cave
It's a unique attraction. The cave is home to 23 species of bat. The most popular one is the brown horse bat who eat fruits with over a dozen thousand bats. In the cave, there are also historical evidence of the ancient people and the Mac Dynasty.
Dau Dang Waterfall
It is a majestic waterfall adjacent to Tuyen Quang province, where the Nang River is blocked by small rocks stacked on top of each other. The waterfall in the middle of a wild mountain range creates an unforgettable scenery.
Hua Ma Cave
Hua Ma Cave is 350 meters above sea level, in the middle of the mountain. Hua Ma is a large cave with attractive beauty, bringing in the mysterious past of Ba Be.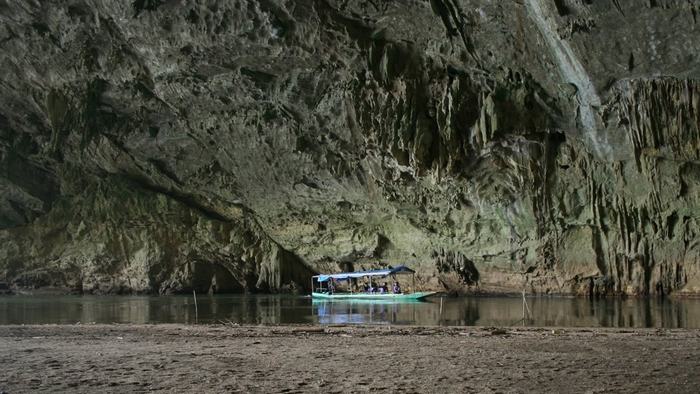 Puong Cave
Ao Tien (Fairy Pond)
The name "Fairy Pond" is associated with the story of a hunter who was fascinated by the beauty of the fairies bathing in the pond. Fairy Pond is situated at the corner of the third lake of Ba Be Lake, a small lake lying between the valley of primitive forests. It is a unique feature of Fairy Pond, where it is home to many aquatic plants and animals, as well as other features of the Ba Be National Park.
With the geological and landscape characteristics as well as the stunning views, Ba Be National Park is truly a wonder, a distinctive natural heritage in the system of beautiful landscapes. If you get the opportunity to have a Vietnam group travel, don't miss this fantastic destination.
You can visit our website to get more about the best places to visit in Vietnam. If you have any questions, feel free to contact us. Share this article with others if you find it helpful. Thank you!