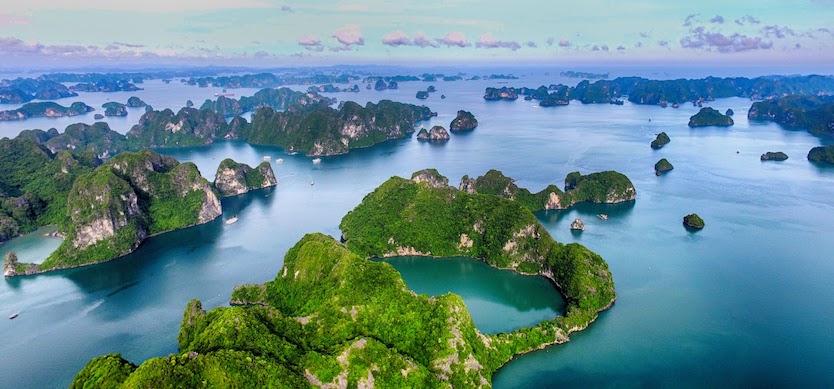 If having a chance to go to Vietnam, you should combine many attractions of the country, of which Saigon and Halong are among the most outstanding ones in the South and the North.
If you don't know how to make a Halong Bay travel from Saigon, the article will help you arrange the best means of transportation as well as the related information about the fare, time, etc.
Notably, it also contains a suitable route for those who want to spend a few days in Hanoi capital with Northern packages before reaching Halong.
How far is it from Saigon to Halong Bay?
If Saigon impresses travelers by its modern and dynamic lifestyle, Halong tourism has the advantage of unique scenery and cooling space on the bay.
Halong Bay is a famous tourist destination of Vietnam, located on the west coast of Tonkin Gulf in the Northeastern Vietnam area. With thousands of magnificent islands, Halong Bay has been recognized by the UNESCO many times as a natural heritage of the world.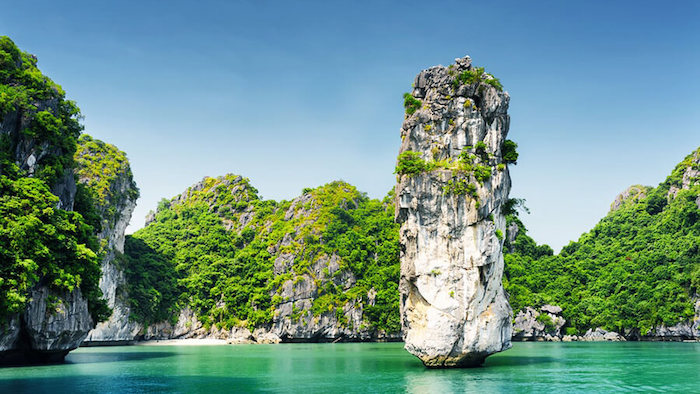 Halong Bay is attractive by majestic and charming nature
Since the two destinations are located at the two ends of the country, the distance between them is about 1,800 kilometers. Hence, a plane is the most appropriate one for you to go from Saigon to Halong.
How much does it cost to travel to Halong Bay from Saigon?
Traveling by plane is the fastest yet most expensive means of transportation from Saigon. But if you can hunt deals, your budget will be saved with ticket promotion.
More than better, it's also very convenient if you want to have a Hanoi-Halong tour that you can fly to Hanoi first and then move to Halong Bay by other means. Otherwise, you can fly from Ho Chi Minh city to Hai Phong which is adjacent to Halong city and then go to the bay by taxi.
Saigon - Hai Phong - Halong Bay
From Tan Son Nhat International Airport (Saigon), there are few flights to Cat Bi Airport (Haiphong), so if you choose this route, you should check the tickets early. The ticket price is approximately VND 1.2-1.5 million depending on the times. Travel time is about 2 hours.
The distance from the airport to Halong Bay is about 65 kilometers, so you can choose to get here by passenger bus or taxi. The taxi will cost you VND 700,000-850,000 for 4 people.
If you go want to catch a bus, you need to move to the nearest bus stations to save costs and time such as Cau Rao or Niem Nghia. Ka Long (0332 223 186), O Ho (0974 989 989), and Hai Phong (0313 856 275) are the recommended bus lines for you. Ticket prices are VND 120,000-140,000/guest.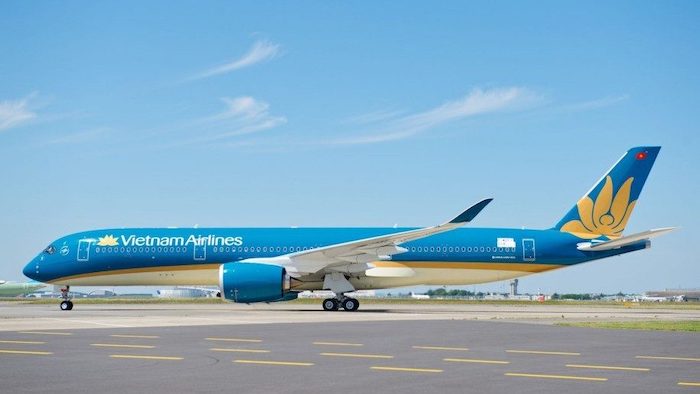 Traveling to Halong Bay by plane
Saigon - Hanoi - Halong Bay
Flying from Saigon to Hanoi (Noi Bai International Airport) is very accessible because there's a variety of flights operated per day between these destinations. Prices for a one-way ticket are VND 1.2-2.0 million depending on different airlines and times.
From Noi Bai Airport, if you want to go to the city center, you can choose a bus, passenger bus, or taxi whose respective prices of VND 14,000, VND 30,000, and VND 150,000-220,000 (4-seat taxi).
After exploring Hanoi, let's catch a taxi to My Dinh or Luong Yen bus stations to buy bus tickets to Bai Chay bus station (Halong city). Travel time is about 3.5-4 hours, and the ticket price is VND 100,000-200,000/guest.
Also, limousines are a convenient means of transportation that you can consider. Compared to passenger buses, the limos are more comfortable with high-standard services on the bus like air conditioning, water tissue, free water, charging, and Wifi, etc. The ticket price is around VND 180,000-240,000/guest. Tam Bao Anh, Green Lion, Ninh Quynh, Phuc Xuyen, and Minh Anh are the reputable bus lines for travelers.
Otherwise, you can choose to go from Hanoi to Halong Bay by seaplane.
How to visit around Halong Bay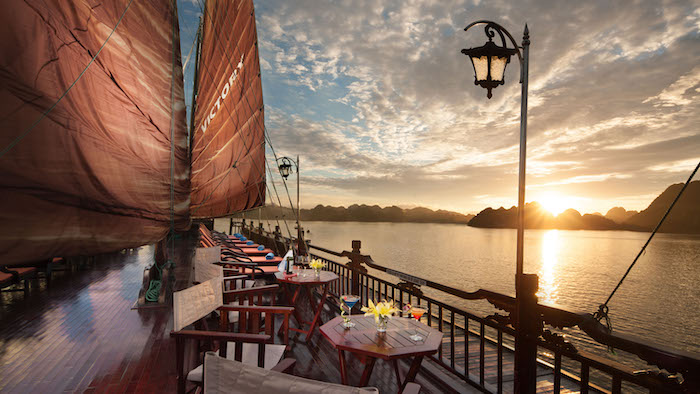 Enjoying Halong Bay on a cruise
To visit all the attractions on Halong Bay, there's no better way than stay on a ship. With a cruise tour, you'll be able to explore the most popular sites and enjoy various activities in the caves, fishing villages, on the islands and beaches, etc. The prices for a night on Halong Bay cruises are diverse, from VND 2 million to 9 million/guest.
Otherwise, there's a variety of boat day-tours for you to enjoy the bay. The fare is VND 1-1.3 million/guest. You can combine the visit to Halong bay and the city by renting a motorbike at VND 100,000-150,000/day.
Despite a long distance, the Halong Bay travel from Saigon is not tricky. Hope that with our guides on how to fly from Saigon to Halong Bay, you'll have a fascinating and comfortable time here with friends and relatives. If you need further information, feel free to contact us or visit our website. Please like and share the article if it's useful for you. Thank you.