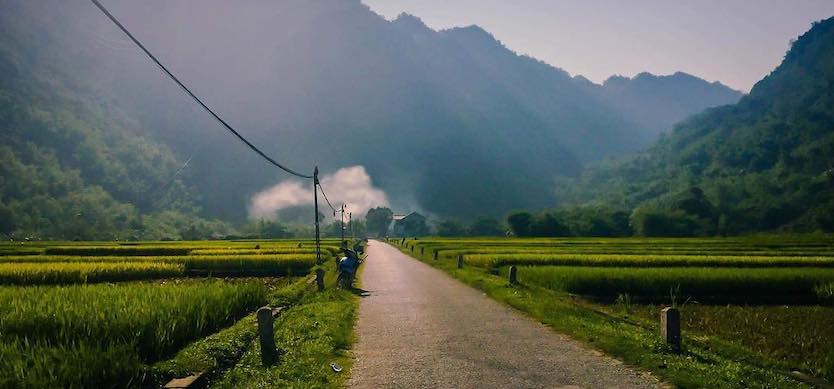 The peaceful land of Mai Chau is perfectly suitable for self – discover. Let's discover Mai Chau by car and have memorable moments along the way.
Why by car?
The car has increasingly become a popular vehicle and self–drive car is a wider trend among the young. However, nowadays, you mustn't spend a large amount of money to purchase a car if you just need to use it a few times during the year.
In recent years, the service of renting the car is strongly developing in order to meet the people's demand for tourism. It doesn't take a fortune to rent a car and it's up to you to pick your favorite car because there is a wide range of choices with various shapes, colors, sizes, qualities or every distinctive type for a particular terrain.
There are more and more youngsters who are able to drive fluently and have the desire to explore the country with the greatest freedom and comfortableness. Therefore, it's such a good idea to travel by car.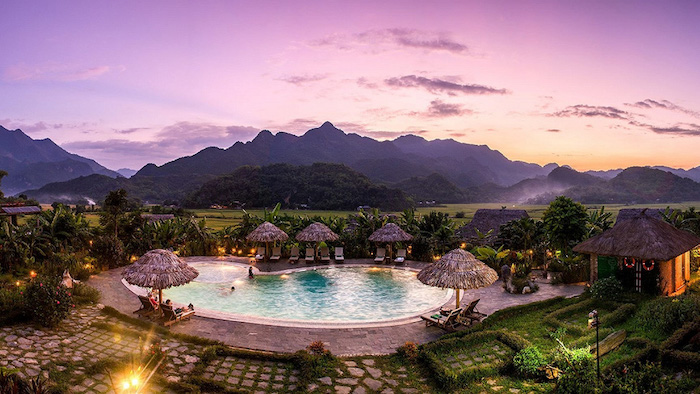 Staying in Mai Chau
Reaching the destination by sleep car or bus care has some disadvantages. Car drivers control the vehicle recklessly and seem not to care for the customer's life.
It's inconvenient to carry many belongings in the car as well. You can forget to bring the luggage after taking off the car or it is overcrowded so the air is stuffy. You can get exhausted and how can you have a great trip if you are not healthy? Moreover, someone can make use of this crowd and steal your baggage.
If you think it is costly to rent a car and pay for petroleum during the trip, don't worry too much. The truth is that when you travel by car in a group, the expense won't matter because the fee is divided equally for each person. The more people go, the lower the average expense is and the more economical it is.
In terms of petroleum money, for short routes, a car doesn't require to have a great amount of petroleum. Depending on the type of car, in general, the payment for petroleum tends to be lower than the fee for renting the car.
Being 150 meters away from Hanoi, it can take 3-5 hours to reach Mai Chau. The road to Mai Chau is evaluated to be favorable. After being invested heavily, it is smoother, expanded more widely and have no complicated turnings. These streets are not too crowded, sometimes even deserted. Therefore, driving to Mai Chau is not an over-challenging job.
Benefits you can get from driving to Mai Chau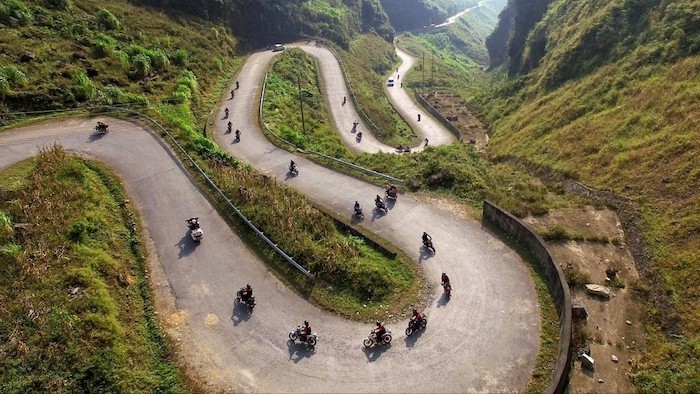 The dangerous pass to Mai Chau
The roads are truly scenic. There are several picturesque sceneries along the way, which are not mentioned in media tools and you can't take a chance to enjoy them until you discover by yourself. The miracle and majestic Mother Nature will surely surprise and fascinate you.
Because you hang out with your own group, that maybe your colleagues, your friends, your classmate, etc, whenever members wish to contemplate stunning landscapes more specifically, stop, park the car in the pavement and it's time to enjoy the breathtaking sceneries and get in touch with Nature in the fullest way. This is one of the advantages of traveling by car. Breathe the fresh air of the rural area deeply and forget all everyday troubles.
Route
If you choose to travel by car, there are two routes for your consideration.
Route 1
From Hanoi, Nguyen Trai street (Ha Dong district) – Quang Trung – Ba La – Chuc Son – Xuan Mai, into Hoa Binh territory Luong Son – Ky Son – Hoa Binh center city – Cao Phong – Tan Lac – Thung Khe pass. After covering Thung Khe pass, you will see a signal that asks to go 6 kilometers across Highway 15 to reach Mai Chau.
Route 2
Thang Long avenue – Hoa Lac, turn right to Xuan Mai, go straight to National Highway 6, reach the crossroad and turn to Mai Chau.
If you like to challenge yourself with zigzag passes in order to experience majestic mountainous sceneries, you can choose Bai Lang street instead of National highway 6. This route contains some dangerous sharp turnings that you must be noticeable and careful to avoid unfortunate accidents.
Must-do things prior to the trip
Pre-planning
It takes at least 7 days 7 nights to discover Mai Chau in the fullest way. However, if you have only 2 days in the weekend for the trip, it's very important to have a specific plan as much as possible to avoid missing amazing destinations and having a disordered, terrible journey.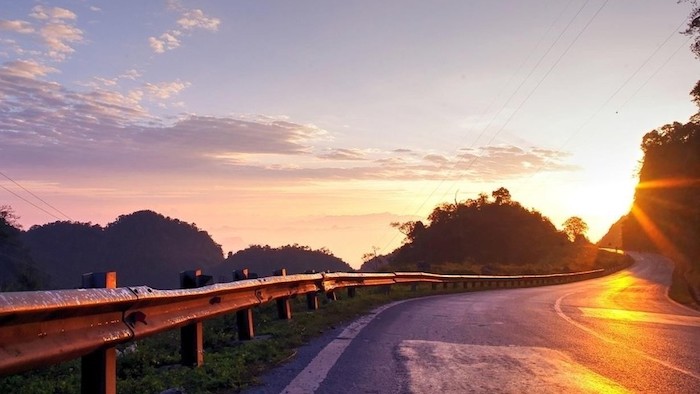 The beautiful scenery along the road
The plan consists of departure time, arrival time, destinations, time for each destination, budget Mai Chau accommodation, etc. To seek all your needed information, you can search on the internet, especially tourism blogs or websites where you will find all the things you want.
To ensure there are available rooms when you come, call the hotel and book the room before the trip because in the rush times, all the accommodations are full and you may not choose the room as you expect, and even it's helpless to find an empty room. Being well – prepared is essential for every trip.
Prepare your luggage
You might think because of going by private car, you can carry all the things you want on the trip. However, the bulky and heavy backpack can invade lots of space in the car. Even in some cases, the luggage is so cumbersome that you must put it under the feet or in the seat. As a result, your car becomes so stuffy and you don't have a comfortable seat during the trip. It's advisable to carry a lightweight backpack that includes all the essential items such as clothes, cameras, phone and camera charger, etc.
Camera
Mai Chau day trek is famous for marvelous and picturesque natural sceneries. Therefore, remember to carry your camera and capture miracle moments. You can't be sure whether you have the second chance.
Discovering Mai Chau is a new but incredible one. We are sure you will have a memorable trip to one of the most beautiful lands in Vietnam. Our group tours Vietnam is waiting for you! Share the post if you find it useful. Have a nice trip!