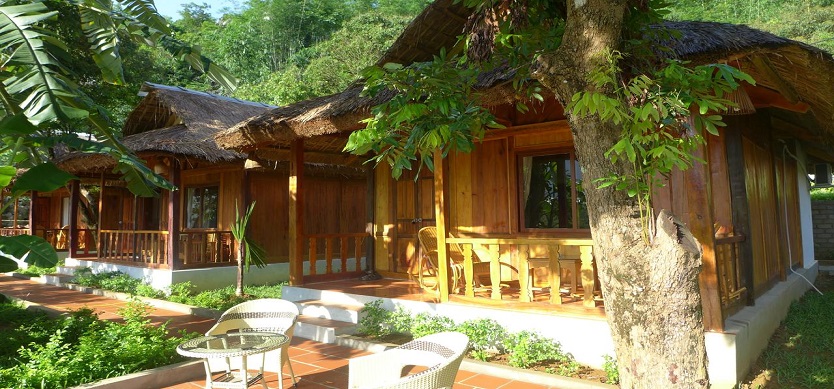 Located about 150 km from Hanoi, Mai Chau is a small mountainous district of Hoa Binh province appearing in front of tourist's eyes with the green valleys of forests and golden rice fields. This is mainly home to Thai people, so besides seeing the beautiful landscapes in Mai Chau, you will have chances to visit the Thai's villages and experience the unique Thai culture. Why do you hesitated, let's pick up your backpack and take a tour to Mai Chau!
What to pack for a trip to Mai Chau
Leaving behind the hectic pace of life in Hanoi and taking a trip to the clean air of the mountainous Mai Chau valley. There are great opportunities to take pictures along the way and stop at a point to see the fabulous views of Mai Chau. However, before starting your trip, you have to consider things that you should stuff in your backpack.
In general, what you need to bring will depend on the trip style you have chosen. Many tourists carry their things in the backpack, although they just need an overnight bag and a shoulder strap, that is enough to have a short trip. Smaller bags or backpacks are more convenient although we recommend you should bring a backpack. You also need a small bag to carry water and a camera, etc for the day trip. You should consider bringing your own water bottle. It helps you a lot in case you cannot find out a convenient store on the way.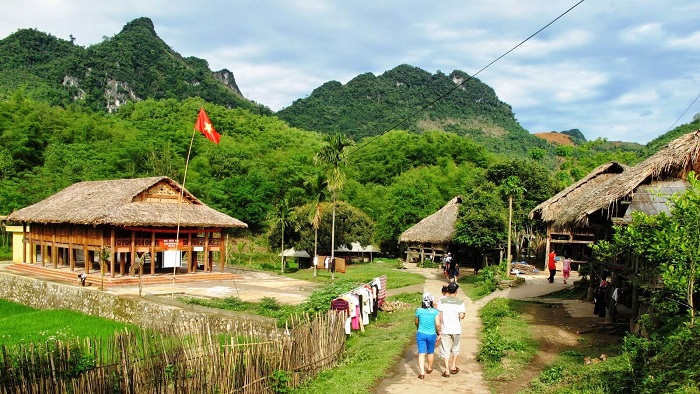 Mai Chau
All backpacking travelers are expected to have the best physical health to participate fully in their trip. Mai Chau climate is quite different from Hanoi, so you are able to be easy to get sick for the thermal shock. So it is a recommendation to put some types of medicines into your backpack in case you feel car-sick, slight fever, or food allergies.
Besides that, Mai Chau night is quite cold, even in the summer. It is better for tourists to bring some pairs of thick clothes to freely enjoy all Mai Chau night activities.
What to see in Mai Chau
Mai Chau is one of the best destinations for tourists to see the beautiful landscapes in Hoa Binh province. Here are top 5 best places to visit when traveling to Mai Chau
Thung Khe Pass
It is located between Tan Lac and Mai Chau. Thung Khe Pass is also called White Rock Pass because of its specific territory. It is very popular among tourists who love trekking and backpacking. Visiting Thung Khe Pass, you will see the landscapes changing constantly with mountain slopes and the lush green valleys. Although many people said that Thung Khe Pass is too dangerous, it is worth to give yourself a try to challenge your limit.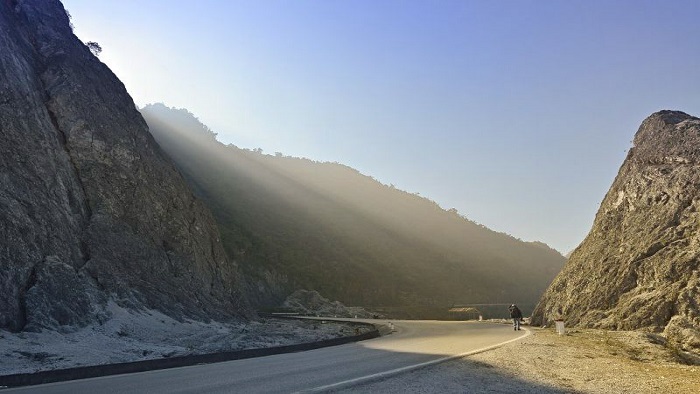 Thung Khe pass
Chieu Cave
In order to get to Chieu cave, you have to climb 1200 stone steps. Unlike the other caves in Mai Chau, Chieu cave gate is about 10-15 meters wide. Looking down from above, you will admire the whole lush and poetic scenery of Mai Chau town.
Entering Chieu cave, you will feel the sudden change of temperature, it is so cool and fresh. Taking a deep breath and enjoy the spectacular views of a hundred stone shapes. It deserves the best breathtaking cave in Mai Chau.
Lac village
Lac village is a small village of Thai ethnic, located in a green valley surrounded by the mountains. Thai people here are very friendly and open-minded. You not only have chances to take beautiful pictures but also participate in living and working with them.
When the night falls down, it is the ideal time for you to immerse yourself in the cultural space of Thai people. The young Thai girls and boys perform traditional Thai songs and dance around the campfire. All of that is enough to give you the impressive memories at Lac village.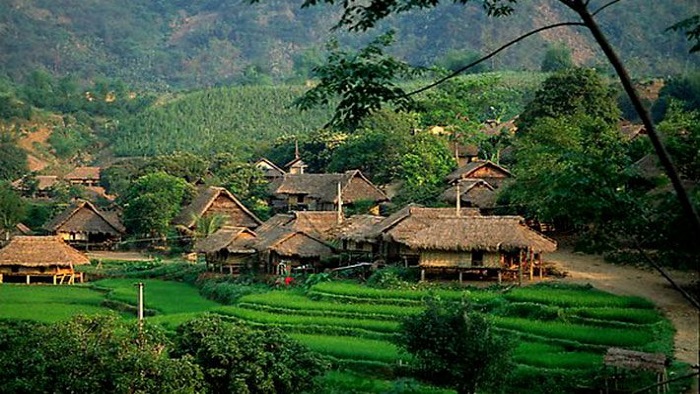 Lac village
Pha Luong nature reserve
Pha Luong is located between Hoa Binh and Thanh Hoa, it is one of Vietnam national parks in the north with the pristine forest scenery. It is the homeland of any kinds of species and possesses a treasure that you rarely look for it anywhere else. In spring, there are a thousand kinds of butterflies appearing in the forest, that makes an unbelievable view like the wonderland you image in the tales.
Muong and Pa Co markets in Mai Chau
Muong market is opened along Thung Khe Pass, this is where local people display and sell a lot of things. It will attract your curiosity to come and immerse in the flow of people.
Pa Co market is only opened on Sunday. Come to this market, you will see livestock, fruits, and vegetables, etc. It is a great place for Mai Chau's specialties if you want to buy for friends and relatives.
What to do in Mai Chau
Explore the peaceful countryside by bike or trek
The great outdoor activity in Mai Chau is wandering around to see every beautiful corner of Mai Chau. If your health is good enough and your trip is not too long, you can go trekking to touch everything you see. Nevertheless, it is better to lend a bike to be on the trails in Mai Chau. Its price is quite reasonable, it varies from 50.000 to 60.000 VND per day.
Sleep in the traditional Thai homestay
You can book a Mai Chau friendly homestay at Lac village or Pom Coong village to experience how to live like local people. You will feel your mood balanced when living in a simple way in stilt houses. In the morning, you will be wakened up by the sound of roosters and farmers going to work in the dark, you sleep on a thick blanket laid out on the wood floor, and you spend your whole evening drinking the local wine and watching Thai cultural musical performances.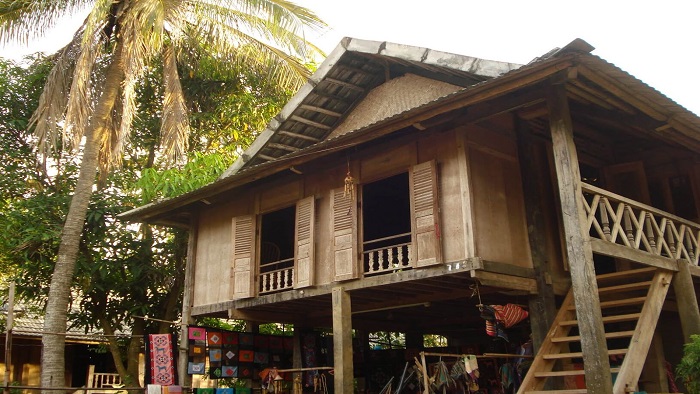 Traditional Thai homestay in Lac village
Enjoy the local cuisine
Traditional Thai cuisine involves with what nature offers: steamed sticky rice that served with grilled meat, bitter bamboo shoots, and the favorite local sticky-rice wine sipped by a group through straws and many other delicious dishes.
Come to the combo tours Vietnam, you will have a wonderful experience in this beautiful country. If you feel this information useful, please like and share to others. Have a nice trip!