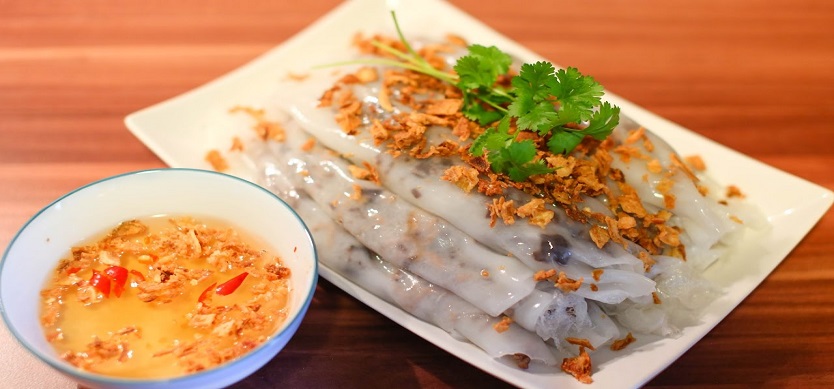 Over the past few years, Vietnamese cuisine has become more and more popular around the world, with much trying Vietnamese food whether they know they are or not. Vietnam culinary is diversity with every characteristic of different regions, this diversity makes the impression of Vietnam to tourists. Rice, noodles, fresh vegetables and herbs all play a major role in Vietnamese cuisine, making it among the healthiest food in the world. The group tour packages can be as much of a Vietnam culinary tour as it is historic and cultural.
Spring rolls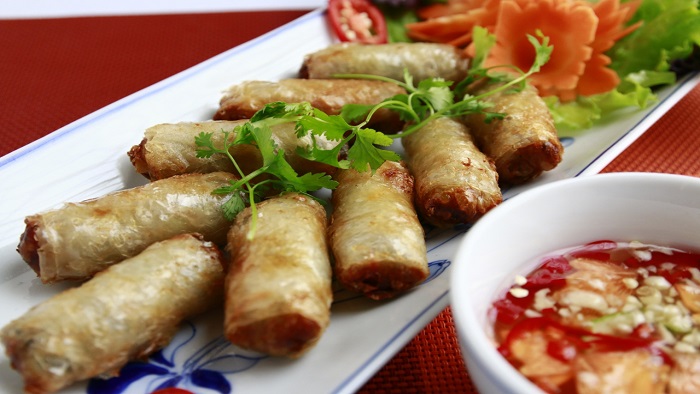 Fried Spring Rolls
This is an extremely popular street food in Central and Southern Vietnam. Composition of spring rolls are very diverse, but basically include vegetables and foods. Vegetables in spring rolls consist of lettuce, cilantro, green banana, star-fruits, etc.; foods which are eaten together include grilled meat, shrimp, crab. Spring rolls can be eaten with sweet-sour sauce or a kind of special sauce made from liver, peanut, etc. In northern Vietnam, fried spring rolls are more popular.
Vietnamese Bread
Bread of Vietnam has created a culinary trend in worldwide. The hot crispy bread filled with plenty of green vegetables, salads, pate and meat can satisfy any customers, even the most fastidious people.
Kebab rice noodles (Bún chả)
Considered as a specialty of Hanoi, you will find the kebab rice noodles everywhere in the city
Considered as a specialty of Hanoi, you will find the kebab rice noodles everywhere in the city, from food stalls to the restaurants, but kebab rice noodles in the food stalls are the most delicious. The marinated meat is grilled over hot charcoal, served with hot sauce and white noodles. It may be simple but this dish enchanted so many tourists visiting Vietnam.
Pho
Pho is one of the many noodle soups in Vietnam cuisine, but easily the most popular and well known among foreigners. The name Pho refers to the rice noodles used within and not technically the soup itself. The noodles are typically served in a broth, usually beef, and topped with beef or chicken parts, bean sprouts, lime wedges, basil, mint, cilantro and onions. Locals typically jazz up the soup with fish or chilli sauce for more flavour. Regardless, it is cheap, tasty and visitors will find it everywhere. It is a particularly popular breakfast dish in Hanoi. Let's come and enjoy Vietnamese's pho.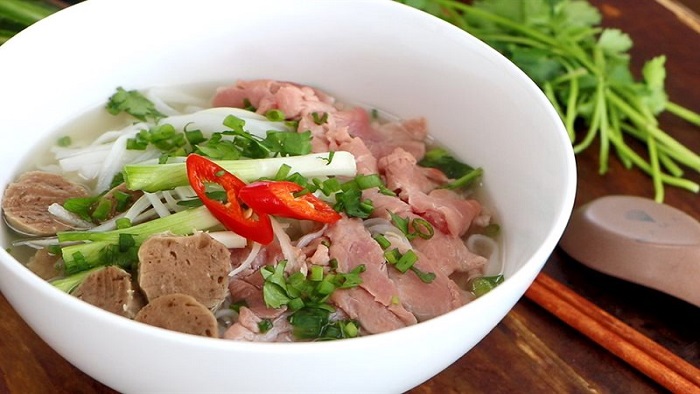 Beef Pho
Banh Cuon
The Banh Cuon is typically the most well-spread food in Vietnam and refers to a number of steamed rice cake dishes. Banh Cuon is made by ladling rice flour batter into a steamer, in a matter of seconds, the gossamer-thin sheet is ready to be filled with minced mushrooms and pork. Each little rice dumpling is topped with deep-fried shallots and is preferred to be dipped in fish sauce.
Broken rice
Broken rice is one of the most popular street foods in Saigon, one can eat the dish in the morning, afternoon or evening. In each restaurant, broken rice will have slightly different taste, but basically, a dish of broken rice includes rice, grilled rib, fried egg, crab rolls with sweet and sour sauce.
Chao
Chao is Vietnam's version of rice porridge. It is thick, creamy, hearty and is likely able to cure whatever happens to be ailing you, from the flu to a morning hangover. Traditionally it is topped with any variety of meats. Sometimes it is pig entrails, other times it is slices of chicken, beef, pork or fish.
Cha Ca Hanoi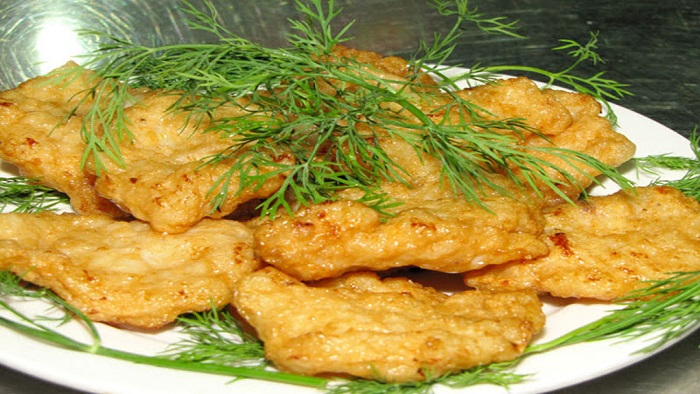 Cha ca
Cha Ca Hanoi, as its name suggests, is region-specific to northern Vietnam. This special Hanoi dish is a soup made from flakey white fish marinated in turmeric and galangal served with generous amounts of dill. The dill is treated more like a vegetable that a garnish in a lot of northern Vietnamese cooking. However, when visitors travel south, they're not likely to see much, if any, dill in the cooking.
Ca Kho To
Clay pots are essentially Asia's version of the Dutch oven. The clay helps retain heat and moisture that aids in caramelizing and softening the meat, thus Ca Kho To's translation of 'caramelized fish in a clay pot'. In this dish, sugar is added over the fish during the course of its long braising that helps it develop a unique sweet and savoury gooeyness and is often sought after as Vietnamese comfort food.
Che
For dessert, the most popular option is Che. The term is generally used to refer to any sweet pudding or even dessert soups, so visitors are likely to try a lot of different kinds of Che's while around Vietnam. Che's are usually covered in jellied or dried fruit toppings such as longans, rambutans, mangoes, jackfruit chips, or less sweet items like mung and black beans.
To have opportunity to try all of above dishes what food comes from Vietnam, you should join our package tour to Vietnam which you can both enjoy beautiful landscapes and taste specialities of regions from the north to the south.