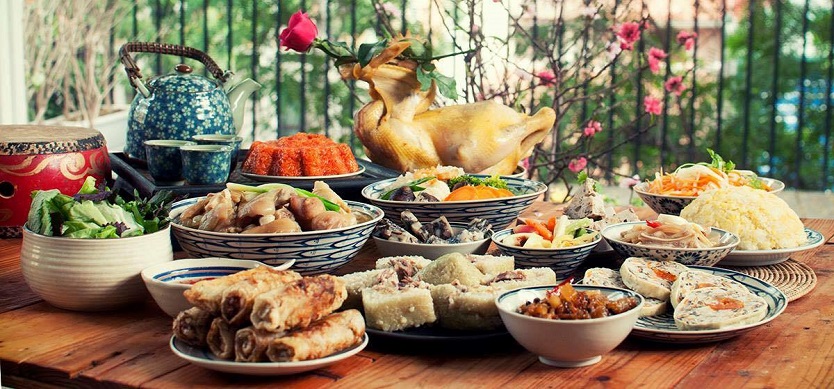 Traveling to a country, of course, is indispensable for a culinary experience, right?
In particular, with a country of a unique cuisine like Vietnam, besides learning about the best places to visit in Vietnam, there will be many dishes for you to explore.
If you are wondering what to eat, then you should not skip this article. Whether traveling to the North or the South, you will be provided with a full range of culinary attractions.
My Tho noodles
For the people of My Tho, Tien Giang province in particular and the Vietnamese in general, this is a proud hometown dish. Broth taste combined with the sweet and salty taste and aromatic scent from satay, garlic create an unforgettable dish.
For those who love and have an interest in world cuisine, they will know the talented and extremely fastidious chef, the judge of American Master Chef- Gordon Ramsay. And he is also one of the people conquered by the delicious taste of the dish of My Tho noodles.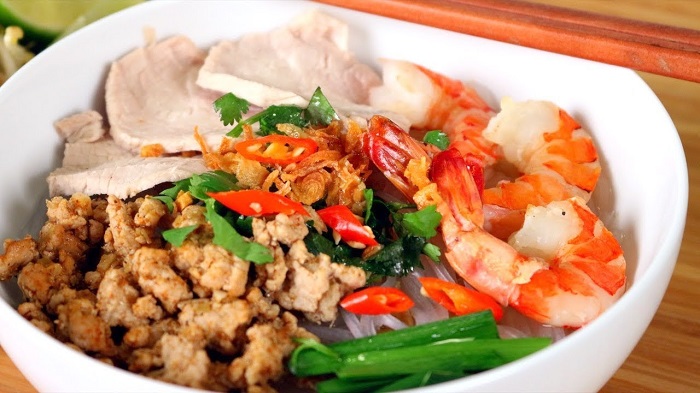 My Tho noodles
Banh mi - Vietnamese bread
Everywhere in Vietnam, there are hot and fragrant hot bread stalls with popular flavors. Bread is no stranger to the Vietnamese people, creating a strange interest for far-away customers.
Depending on the taste and region, there are many different types of bread, of which the most popular is the bread with grilled pork, cucumber, raw vegetables, pickles, pate, and sauce. Vietnam's simple bread loaf has been praised by foreign newspapers such as The Guardian, National Geographic, BBC or Tripadvisor as a portion of attractive flavorful street food.
Pho
Speaking of Vietnamese cuisine, it is a shortage without mentioning Pho. This is not only a favorite dish of Vietnamese people that can enjoy any time of the day but also a dish that many Vietnamese people mention and advertise when they come to live abroad. You can find Pho at any Vietnamese area in abroad. In every survey, the food that foreigners know in Vietnam is mostly Pho, which shows the popularity of this dish.
Pho has been voted by leading magazines such as CNN, BBC, Business Insider as the best dishes in Asia. Even in 2016, Pho is honored as one of the 100 best dishes in the world. Famous Pho brands in Hanoi are loved by tourists such as Pho Bat Dan, Pho Thin, Pho Ly Quoc Su, etc.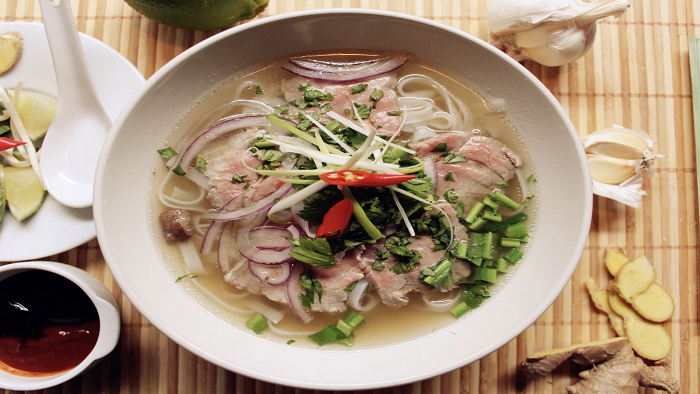 Pho
Vietnamese pancakes
Pancakes are a specialty of the south of Vietnam, which is a characteristic of Southern cuisine culture. The pancakes are coated with a layer of flour (made from rice flour) with prawns, pork, rice, green beans. Pancakes have been one of the attractive street food in Vietnam.
Pancakes are served with raw vegetables, rolls of rice paper and dot sweet and sour fish sauce. Crunchy crust with the green bean paste core and the sweet and sour fish sauce is entwined, you will have the feeling when biting into all, the crunchy sound is like a symphony being resounded in the mouth.
Hue-Style Beef Noodle
In a Central beach break, don't forget to try this special-flavor dish. Along with other Vietnamese dishes affirming the unique culinary culture of Vietnam, Bun Bo Hue has contributed to satisfy the souls who love to explore culture through cuisine.
Speaking of Bun Bo Hue, people will remember the famous Chef Anthony Bourdain who left the apron and went to explore the different cuisines in the countries. When coming to Vietnam and enjoying Bun Bo Hue, Anthony called this is the world's best noodle.
Spring Rolls
Another popular dish brings a reputation for Vietnamese cuisine, spring rolls delighted foreign visitors when enjoying. The dish is wrapped with rice paper, there are vegetables, pork, shrimp and some vermicelli inside. The spring rolls is in CNN's list of the 50 best dishes in the world in 2011 and this is really a delicacy.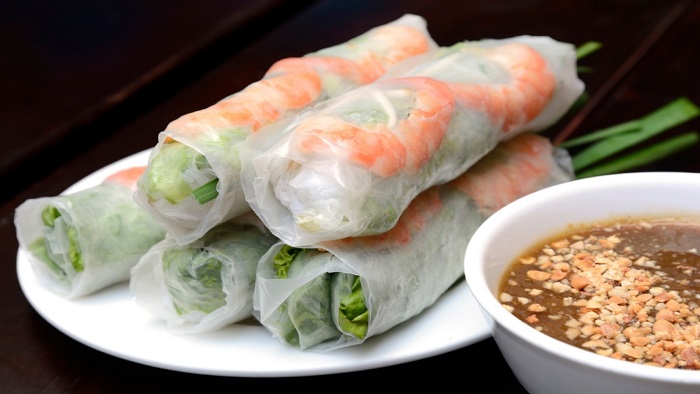 Spring rolls
Bun Cha - Kebab rice noodles
Top 10 summer delicacies of CNN, the top 10 best street food in the world by National Geographic, etc are the titles achieved by Vietnamese bun cha. And it is getting more and more mentioned when former President Obama enjoyed it with Chef Anthony Bourdain in his trip to Hanoi.
This is a famous vermicelli dish of Vietnam with the flavor of salty, sweet, sour, and spicy harmoniously combined with hot rolls and the coolness of vermicelli, raw vegetables. The dish is always "sought" by foreign tourists to enjoy when coming to Hanoi.
With different regional cultures, the picture of Vietnamese cuisine is extremely diverse and unique. It can be seen that Vietnamese cuisine is increasingly known to the world through simple dishes that are full of essence. If you want to know deeper about Vietnamese cuisine, let's search top 10 dishes not be missed in Vietnam on our website. Thank you!