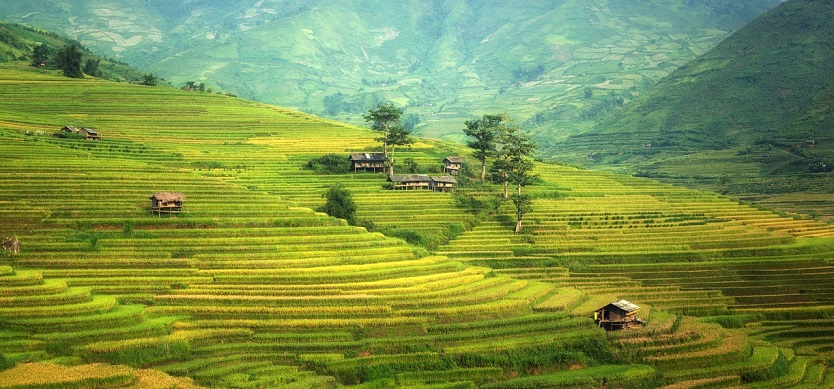 Sapa which is a picturesque small town in Northwest Vietnam impresses visitors with breathtaking landscapes and diverse original cultures of several ethnic minorities. In the trip to Sapa, there are things that you must do and destinations that you must visit if you wish to explore this stunning land in the fullest way.
Go jogging
How can you explore a town without walking around it? This is also a must-do thing when you arrive at Sapa. If you like and are healthy enough, you can walk around the whole town including the suburb where the ethical communities live, is away from the main tourist stream.
You can see the locals do their daily activities as a child play in the yard, farmers work in the rice field, some woman washes clothes, etc. You may have to come across intriguing alleys and hidden gems but don't be scared, it's not challenging and risky as you think.
Moreover, it's a must-do thing to wander in Centre Square. There are so much interesting for you to observe. Although some persons believe that Sapa is changed significantly to become a place that is used to meet the tourism demand, instead of preserving traditions and customs of local communities, the present Sapa has still outstanding features that it's quite difficult to find if you are out of this Sapa. A lot of amazing activities take place here.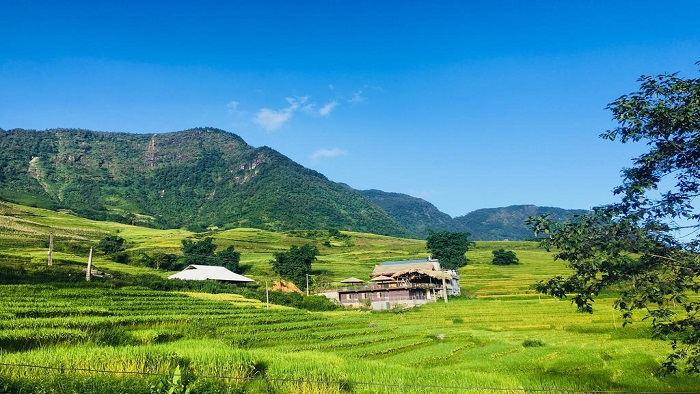 What are the needed experiences when coming to Sapa?
This is the location that the locals hang out, you can observe various groups of people who wear traditional colorful clothes walking and chatting with another pleasantly. At night, the Sapa market is open and you can't ignore the attraction of this market. The tribal women set up stalls and sell their products and handmade items that are craft brocade products including multi-color hat, dress, bag, shawl, purse, etc.
Besides Mai Chau with Thai people's culture, Sapa is also the home to several ethnic minorities like H'mong, Dao, Giay, Pho Lu and Tay. The diverse colors and patterns on the items represent the different tribes of the community. Buy a lovely item for yourself and your relatives at home, too. They will surely be joyful. Some unique commercial activities can surprise and fascinate you as some boys caught birds that are good – looking and sing beautifully in the forest, imprison them in a small coop and sell them.
Besides, it's advisable for you to visit Notre Dame Cathedral, especially at night when the church lights up. There are various food stores in the quarter, which mostly sell roasted food. There is a wide range of types for you to choose from, from kinds of meat to vegetables, which are flavorful, smoky, perfectly suitable for breezing or cool nights.
Discover the town by self – drive the motorbike
Sitting in a car and being taken to destinations never give you the authentic experience as you drive an individual motorbike and explore the town in your own way. You don't have to follow any plan and can discover your own pace. For many travelers, the best way is to drive through Dinh Deo pass that leads to Heaven's Gate.
Overcome zigzag roads with abysses and you can get panoramic views on both sides of the valley. However, if you are not a professional bike driver, this is not the time to be risky. In this case, you are recommended to sit on the back of a local experienced ride, pay him and let him take you around. There are lots of breathtaking sceneries so remember to carry a camera and it's time to capture miracle moments and take as many pictures as possible. If you are an adventurous person, driving around the town is the most wonderful way to explore this gorgeous location.
The Fansipan
Fansipan mountain is the highest peak in Indochina and truly the mother nature's magnificent work. This giant construction always stimulates the curiosity of anyone and evokes the discovery desire of humans. In the past, you have no choice but to climb to the 3143-meter mountain by yourself on the Fansipan day tour which takes a lot of time and effort. However, after the cable system was established, it's much simpler to explore Fansipan.
Thanks to this new establishment, you can save a lot of time and energy if you like to reach the summit. Setting food here and you will be overwhelmed by the spectacular view over the city with tiny houses, greenish lush rice fields, and serpentine roads.
Satisfy you're gastric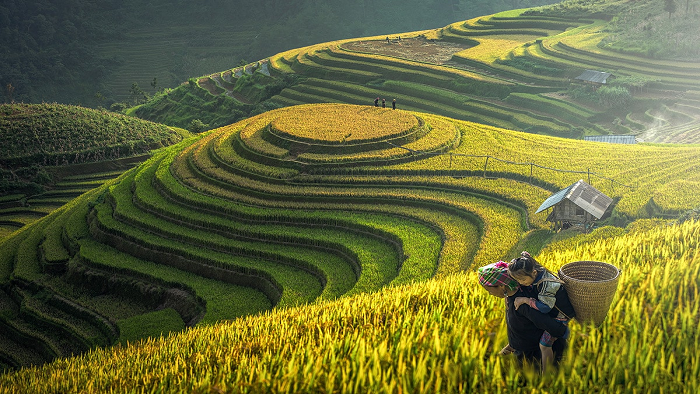 What are the needed experiences when coming to Sapa?
You can't know the culture of land without trying its local cuisine. This is also true to Sapa. Thang co – a unique specialty dish of H'mong tribe, is a must-have dish when you arrive at this place. Thang co which is hotpot made of horse meat, internal organs and bones are cooked with some spice forest fruits such as that qua or dia dien to make the dish more fragrant. Despite being evaluated to be smelly by some persons, this dish is truly flavorful and deliciously more than you think. Have a bowl of thang co and feel the mountainous taste in that. Men often drink wine when eating thang co while women eat this with rice.
Let's try thang co at A Quynh store – the favorite of both the locals and travelers. Moreover, salmon are increasingly bred and become a new specialty in this region. Try a bowl of salmon noodle and the flavor will leave a strong impression in your mouth. You are also suggested to have men men (ground maize), sticky rice, black chicken, etc.
In this article, we offer you advice on the needed experiences when coming to Sapa. Notice these exciting activities and have a memorable trip.
Why don't you stand up and take your backpack to come and visit Vietnam right now? Do not forget to take the Vietnam tour package to get more information about Sapa as well as other Vietnamese amazing destinations. Vietnam is waiting for you! Share the post if you find it useful. Have a nice trip!