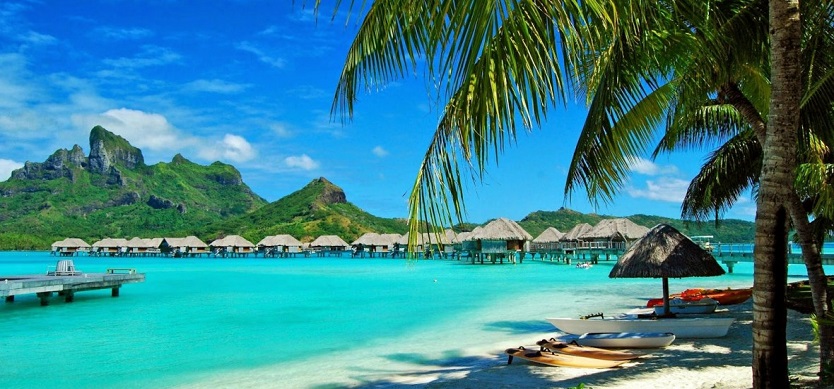 Phu Quoc is one of the best destinations in Vietnam. To match the rising needs for accommodations these recent years, there are many hotels and resorts and tours were established these recent years. Below are some of the best recommendations on "Where to stay in Phu Quoc."
Basic information about Phu Quoc
A great destination for your Vietnam group tour, Phu Quoc terrain extends north-south with Ham Ninh mountains in the middle. In autumn (summer months, from May to November), due to the influence of southwest monsoon, west coast island (Truong beach, Ong Lang beach, Long beach, etc.) will have big waves, and sometimes even rubbish, while the coast of that East Coast (Khem beach, Sao beach) is still calm.
In contrast, in the dry season, the Northeast monsoon comes. The east coast of the island has lots of big waves while the west coast is peaceful. Therefore, depending on the time you come to Phu Quoc, choose the hotel, resort appropriately. If you select the one on the west coast to swim in the sea right the season of big waves and rubbish, then it is very wasteful. Around April to early May is the time of the season, any coast is clear and nice to swim in. You can also enjoy the Phu Quoc fishing tour.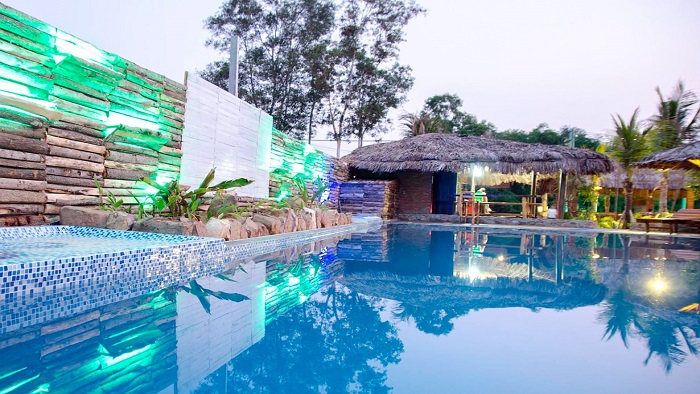 Where to stay in Phu Quoc island
High season tourist in Phu Quoc is the dry season, the hotel, the resort price will rise relatively high. The rainy season, hotels, resorts in Phu Quoc will be lower. Of course, if you go around this time, the visitors will face the risk of heavy rain for several days, usually focusing on the period July to August 9. The rainy season will also have dry days, even weeks, but it is called the "rainy season" but you know, the probability is small.
Bai Truong Beach (beach stretching across Sai Gon Phu Quoc, Eden, Salinda, etc.) is quite steep and deep. There are also shells under the sand, etc. Visitors should not pick them up or they risk being cut.
Cheap hotels and resorts in Phu Quoc
Freebeach Resort: 2-star quality, a nice view close to the sea. Especially, it is near Rory Beach Bar, one of the most famous outdoor bars in Phu Quoc.
Sea Star: 3-star quality. This is the most popular resort in Truong Beach. If you do not have enough money to spend at luxury resorts, you can come here.
Huynh Gia Bungalow: 1.5-star quality located very close to the sea.
Little Garden: 2.5-star quality, the campus has a large and clean swimming pool for you to play comfortably.
Mon Bungalow: 1-star quality. This place is located near Bai Truong - Phu Quoc.
Sandy Hotel Phu Quoc: 3-star quality.
Richis Resort: 4-star quality, facing the sea.
Other hotels and resorts in Phu Quoc
When the group travels Vietnam, you should know that in Phu Quoc, hotels and resorts are divided into five different zones.
Hotels in Duong Dong town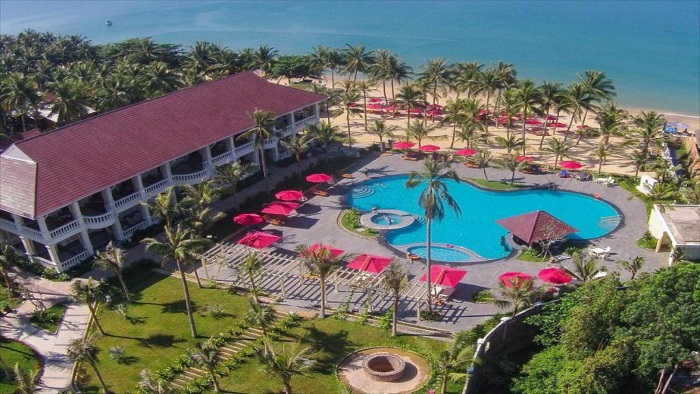 Where to stay in Phu Quoc Island
Duong Dong Town is the center of the Phu Quoc Island District, so it is suitable for you to go to places to have fun and eat. One of the ideal places for you to rent a hotel is along Tran Hung Dao Street.
Since this is a beautiful and famous place, hotel room rates will be more expensive than other places to relax. And here are some cheap hotels near the sea that you can refer to in this area.
Blue Sky Phu Quoc Hotel: No. 65, 30 April street, District 1, Duong Dong Town.
Galaxy Hotel Phu Quoc: 77 Tran Hung Dao, District 7, Duong Dong.
Ocean Pearl Hotel: 99 Tran Hung Dao Street, Quarter 7, Duong Dong.
The Thoong Hotel: 65, Tran Hung Dao, Duong Dong.
Anh Dao Hotel: 35 Tran Hung Dao, Duong Dong.
Lighthouse Hotel Phu Quoc: 15 Tran Hung Dao Street, District 1, Duong Dong.
Vinpearl Resort
Vinpearl Resort is suitable for families to Phu Quoc resort. Because the space is very quiet and fresh, beautiful scenery, the service package for you to enjoy playing.
Especially, the hotels are located near Long Beach, one of the most beautiful beaches in Vietnam. But this area is far away from town and the price is very high so it is only suitable for those who come to the resort.
Area of Mr. Lang, Cua Can
The advantage of this area is quiet and airy space. Resting places here are mostly super-soft resorts. There is a 3-star quality resort that costs less than 900,000 VND/night.
Phu Quoc Dragon Resort and Spa: 3-star quality.
La Casa Resort: 3-star quality.
However, this area is located far from Duong Dong town center and in the evening there is nothing to play.
Muong Thanh area, Novotel Phu Quoc
This area is suitable for the company, the family to have fun and organize teamwork activities. There is no service in the evening because the surrounding area is empty. If you want to go to the center you must go a distance of more than 15km.
Hon Dam area
In Phu Quoc, there is a very interesting island that few tourists know, it is Hon Dat - Bungalow on Love Island. With the house is roofed with simple leaves that dreaming, the sea view is suitable for couples to enjoy romantic space. The night where you can hear the waves, it gives you a hard-to-find experience that no one else has.
There are no hotels but only bungalows with a simple exterior look. However, it is quite modern inside.
Phu Quoc is a great place to stay with many places to see. Seeing that there are many accommodations, it can be overwhelming to choose a place to stay. Luckily, this article seeks to do just that, and hopefully, you were able to find what you were looking for.